Danielle Shover '10 Will Teach in Spain as Fulbright Scholar
May 3, 2010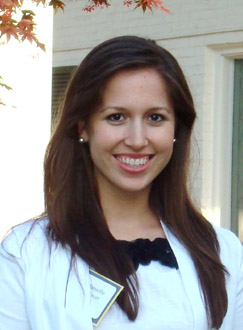 May 3, 2010, Greencastle, Ind. — DePauw University senior Danielle M. Shover has been awarded a Fulbright U.S. Student Scholarship. The grant will allow Shover to travel to Spain to teach English to high school students in Madrid during the 2010-11 academic year through an English Teaching Assistantship. Shover will also lead a creative writing group which will focus on food literature and culture.
Sponsored by the U.S. Department of State and established in 1946, the Fulbright U.S. Student Program competition aims to increase mutual understanding among nations through educational and cultural exchange while serving as a catalyst for long-term leadership development.
Shover is a double major in English (writing) and Spanish and a Media Fellow who spent the Spring 2009 semester in Spain, studying and interning with Barcelona Metropolitan

magazine.
"As an American teaching English, my goal is to bring a deeper, more thorough understanding of my multifaceted culture to students, and to learn to the same extent that I teach," she wrote in her Fulbright application. "I believe there is no greater way to achieve international trust and relationships than to gain an appreciation and understanding of another's culture."
She notes, "My interest in European culture stems not only from my studies, but also from deep family connections. Three of my great-grandparents immigrated to the U.S. from the Slovak Republic, and one from Warsaw, Poland. My grandfather did not speak English until he began primary school and Slovak was still the only language spoken in his home. My first appreciation for multilingual prowess came in 2000, when my extended family traveled to Slovakia to reunite with my grandfather's relatives.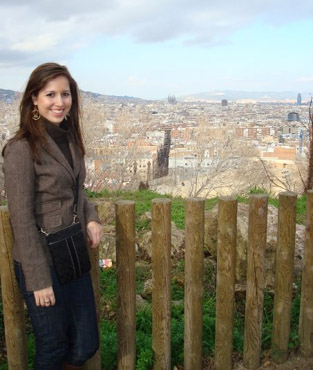 In a crowded room of 29 people, only one person spoke both Slovak and English. My grandfather, who for much of his life struggled to blend the two cultures he knew, now seamlessly brought together four generations of family through his knowledge of their languages. As a twelve year old girl with four years of Spanish study, I decided I too would become fluent in another language. In situations such as ours, language was everything." (at right: Shover in Barcelona during her DePauw internship)
Shover says that in her studies at DePauw, "I have spent years developing an appreciation for not only the structures, rules and systems of language, but also its inherent beauty and power, its ebb and flow. There is no greater connection to another human being than the ability to communicate effectively through language. I will guide my students in embracing the belief that learning a second language is not only a course of study, but a tool that can literally expand their world and enhance their cognizance of themselves and those around them. This grant will enable me to combine my passion for both the English and Spanish languages with my formal education and my volunteer experiences."
She adds, "My plan to lead a Creative Writing Group for students is rooted in my own study of language in its artistic form. Food literature is the perfect genre for this project because food is experience, place and memory. Language too, is experience, place and memory. A culture's food is its ethos, and can give insights into our relationship with the world and our own identities. The first time I tasted paella in Spain, I knew there was a reason the English language had no translation for the name of this national dish. The Spanish name describes it, and reflects the nation and people that created it. But we can share the names of ingredients-shrimp, onion and rice become gambas,cebolla y arroz. Our group will explore the English language by writing an Ode to pan y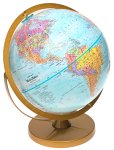 tomate, or to the patisseria on the corner. When a student reflects on the steam that filled the kitchen the first time they tried their family's fideos con crema recipe, they share a glimpse into their traditions and values even as they enhance their command of English."
Shover will begin her Fulbright experience in September.
"This is an incredible opportunity, and it truly would have never come to fruition without the encouragement and dedication of the Fulbright mentor staff at DePauw," she says. "Professors Marnie McInnes and Humberto Barreto not only read my essays, but also offered their thoughts, ideas and general moral support throughout the entire process. I remember Professor Barreto saying, 'Strictly statistically speaking, you probably won't get this. But that doesn't mean you shouldn't give it your best shot.' And so we did."
The Fulbright U.S. Student Program is the largest American international exchange program offering opportunities for students and young professionals to undertake international graduate study, advanced research, university teaching, and teaching in elementary and secondary schools worldwide. The U.S. Student Program currently awards approximately 1,500 grants annually in all fields of study, and operates in approximately 130 countries worldwide. Since its inception 64 years ago, the Fulbright Program has provided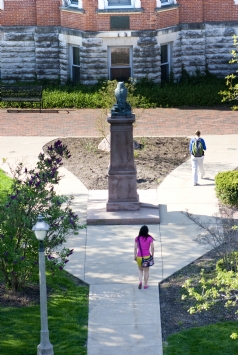 nearly 290,000 participants, chosen for their leadership potential, with the opportunity to observe each others' political, economic and cultural institutions, exchange ideas, and embark on joint ventures of importance to the general welfare of the world's inhabitants. Learn more by clicking here.
DePauw students and alumni who are interested in applying for Fulbright Awards may contact Humberto Barreto, Elizabeth P. Allen Distinguished University Professor and professor of economics and management, or Marion "Marnie" McInnes, professor of English and women's studies and director of nationally competitive scholarships.
For the fourth consecutive year, DePauw University is listed among the "Top Producers of Fulbright Awards for U.S. Students" in a chart published in October 2009 in the Chronicle of Higher Education. It's also again one of the leading colleges in the nation for the percentage of its students who study abroad, according to the 2009 Open Doors report.
Back