Rector Tradition Re-established Through Gift from Lewis Gulick '44
July 8, 2010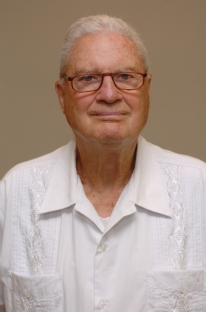 July 8, 2010, Greencastle, Ind. — DePauw University is re-establishing a Rector Scholarship tradition with the help of a gift from an alumnus who was able to attend DePauw as recipient of the prestigious scholarship. The generosity of M. Lewis Gulick '44 will allow DePauw once again to provide a director to maintain the "Rector spirit" of DePauw's preeminent academic merit award program.
Gulick is author of the book An Investment in Humanity: Edward Rector and His Historic Scholarship Program for DePauw, published in 2009.
"A group of five undergraduate Rector Scholars from the Classes of 2009 and 2010 who worked on the book commended the academic excellence of their campus peers but regretted the absence of group and bonding activities that they said had historically characterized the program," says Gulick. "I agree with their observations and favor creation of a permanent position or entity to support and enhance the
program indefinitely through the years ahead. Thus, I am pleased to have an opportunity to help in the reinstitution of Rector Scholarship Program Director position."
Lawyer and philanthropist Edward Rector made one of the largest gifts ever to a liberal arts college in 1919 to fund full-tuition scholarships. His generosity made it possible for many talented students to pursue a DePauw education, which they might not have been able to afford otherwise. During the next nine decades, Rector Scholars went on to achieve uncommon success in their careers, personal lives and communities.
"The Rector scholarship program had an enormous impact on DePauw, particularly in its earlier years when scholarships were being awarded at well upward of 100 a year. As might be expected from such a large influx of gifted young students, it raised the whole school academically to an entirely new level," Gulick notes. "During the Great Depression years, the Rector endowment also helped to keep the University afloat financially. Still today, it is the largest DePauw endowment dedicated to merit academic scholarships. More than 4,000 Rector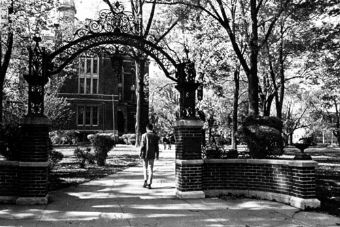 Scholars have graduated over the years, many of whom could not have attended DePauw without the scholarship. In my case also, I lacked the financial means, and I chose DePauw because I could get a Rector Scholarship."
To administer the program, Rector established the Edward Rector Scholarship Foundation to oversee all scholarship program activities. The first Rector Foundation director was the revered Henry B. Longden, who spent 73 years as a student, teacher and administrator at DePauw and served as acting president from 1924-25. Eventually, University offices expanded and other financial aid sources became available, and the foundation ceased to exist in the 1980s. In subsequent years, the admission, financial aid and other offices handled matters previously addressed by the foundation and its director.
According to Lew Gulick, "Longden's Foundation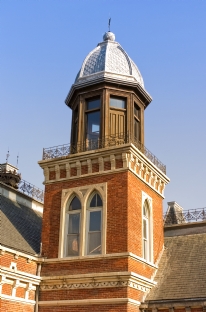 directorship was as important as any of his appointments from the standpoint of DePauw's development because the Rector program in its earlier years was such a large part of the school. Undergraduate Rector Scholars peaked at 700 in the 1932-33 school year, comprising nearly half the entire student body and 70 percent of the men. The director and his aides engaged in a wide range of activities, from recruiting scholarship applicants to conducting gatherings of the scholars on campus, issuing publications and promoting associations of graduates."
With Gulick's gift, DePauw named its first new Rector Scholarship Program director in decades. John "Jack" E. Morrill '57, professor emeritus of mathematics and economics and a Rector Scholar himself, has been named director and will begin work to revive the office.
Morrill's number-one goal is to restore communication with Rector Scholars. "I plan to develop more public visibility for the Rector Scholarship Program, and especially to connect with Rector alumni as well as communicate with current Rector Scholar students to make them more aware of the tradition of the Rector Scholarship," he says. "There also was a newsletter called 'Rector Record' that I plan to start again."
Morrill also will begin building relationships with incoming Rector Scholars. He will organize a welcoming event for new Rector Scholars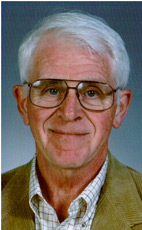 and plan events for all Rector Scholars on campus. "Edward Rector followed his scholarship students closely and had a habit of visiting the homes of the Rector students. He even got copies of their grades to check on them," Dr. Morrill recalls. "I don't intend to monitor their grades, however."
Rector Scholarships were initially intended for men only, and men from Indiana in particular, Morrill noted. However, an additional rule allowed any student -- male or female -- who received higher grades than a Rector Scholar in their class to earn a Rector Scholarship. As a result, many women did. Eventually, Rector Scholarships were awarded regularly to men and women.
Morrill received a Bachelor of Arts degree in mathematics from DePauw and master's and doctoral degrees in mathematics from the University of Michigan. Following graduate school, he returned to DePauw to teach mathematics and became a full professor in 1976. He retired in 2001and still lives in Greencastle.
Very little was published about Edward Rector and his historic scholarship program until Gulick undertook a project to recognize his great contributions to DePauw. In his book, Gulick provides insights into Rector the man as well as how he set up and maintained a scholarship program that attracted to DePauw some of the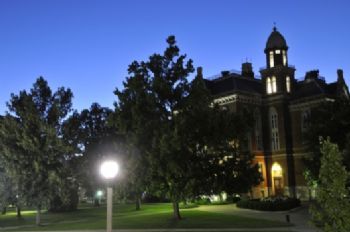 best and brightest high school graduates from across the nation. The book also examines the tremendous impact the scholarship program and the Rector Scholars themselves have had on DePauw. A copy of the book is now given to all entering Rector Scholar students.
An Investment in Humanity is available online via the DePauw Bookstore or may be ordered by calling (765) 658-4926. The price is $15 plus shipping and handling.
Rector Scholarship Program Director Jack Morrill can be contacted at johnmorrill@depauw.edu.
Learn more about the Rector Scholarship here.
Back