Washington Post's R.B. Brenner to Serve as Pulliam Professor of Journalism
July 12, 2010
July 12, 2010, Greencastle, Ind. — R.B. Brenner, who has been a professional journalist for 27 years, the past eight at the Washington Post, is coming to DePauw during the Spring 2011 semester as the University's Eugene S. Pulliam Distinguished Visiting Professor of Journalism.
The Pulliam Visiting Professorship was created in 2000 with a gift from the family of Eugene S. Pulliam, a 1935 graduate of DePauw and former publisher of the Indianapolis Star and News, "to support and advance DePauw's strong tradition of graduating men and women who become highly successful and significant journalists." In recognition of the gift, the University's Board of Trustees voted to name DePauw's media center the Eugene S. Pulliam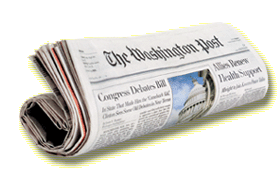 Center for Contemporary Media.
At the Post, Brenner has served the dual roles of Sunday editor and deputy universal news editor since June 2009, playing a key leadership role in the creation of the Post's multiplatform, multimedia editing desk. Previously, as metro editor, he was one of the supervising editors responsible for coverage of the Virginia Tech shootings, work which was awarded a Pulitzer Prize in 2008. He joined the Post in 2002 as an assignment editor, became the Maryland editor in 2005 and metro editor in 2007.
Before moving to Washington, Brenner was a senior editor at the San Diego Union-Tribune, where he was a reporter for many years, and city editor at two regional newspapers then owned by the New York Times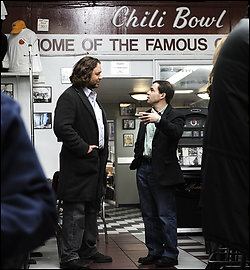 Company, the Sarasota Herald-Tribune and the Santa Barbara News-Press. He began his reporting career at the Winston-Salem Journal in North Carolina.
Brenner has a bachelor's degree from Oberlin College, was an Ethics Fellow at the Poynter Institute for Media Studies and served as a Journalist in Residence at the University of Texas at Austin. The university named him the 2009 recipient of the DeWitt Carter Reddick Award, which had been previously awarded to Walter Cronkite, Bill Moyers, Helen Thomas and Ted Turner,among others. He recently served as media consultant for the film State of Play, which stars Russell Crowe (Brenner and Crowe are seen in photo by Ricky Carioti/Washington Post).
"R.B. Brenner is an outstanding journalist and a very respected newsroom leader," says Robert M. Steele, Phyllis W. Nicholas Director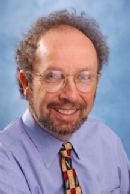 of the Janet Prindle Institute for Ethics and Distinguished Professor of Journalism Ethics," who held the Pulliam Professorship the past two years. "He exemplifies journalistic excellence and high ethical standards. He honors the best practices of traditional journalism while embracing the spirit of the rapidly changing multimedia era. R.B. will be a great teacher and mentor for DePauw students," adds Dr. Steele, a 1969 graduate of DePauw.
DePauw University has a long and rich journalism tradition. Founded in 1909 on the DePauw campus, the Society of Professional Journalists is the nation's most broad-based journalism organization, dedicated to encouraging the free practice of journalism and stimulating high standards of ethical behavior. SPJ promotes the free flow of information vital to a well-informed citizenry through the daily work of its nearly 10,000 members; works to inspire and educate current and future journalists through professional development; and protects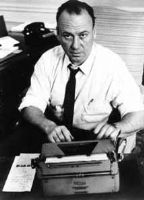 First Amendment guarantees of freedom of speech and press through its advocacy efforts.
The long line of noted journalists who received DePauw degrees includes Bernard Kilgore '29 (pictured at left), the former managing editor of the Wall Street Journal, who was named "Business Journalist of the Century"; Kenneth C. Hogate '18, former managing editor of the Wall Street Journal who became chairman of the board of Dow Jones & Co.; Eugene C. Pulliam '10, a co-founder of SPJ and owner of 46 newspapers over the course of his career; Pulitzer Prize-winner James B. Stewart '73; and John McWethy '69, former chief national security correspondent for ABC News.
Learn more in this story.
Back