DePauw Volunteers Making Indy-Hosted Super Bowl One to Remember
February 4, 2012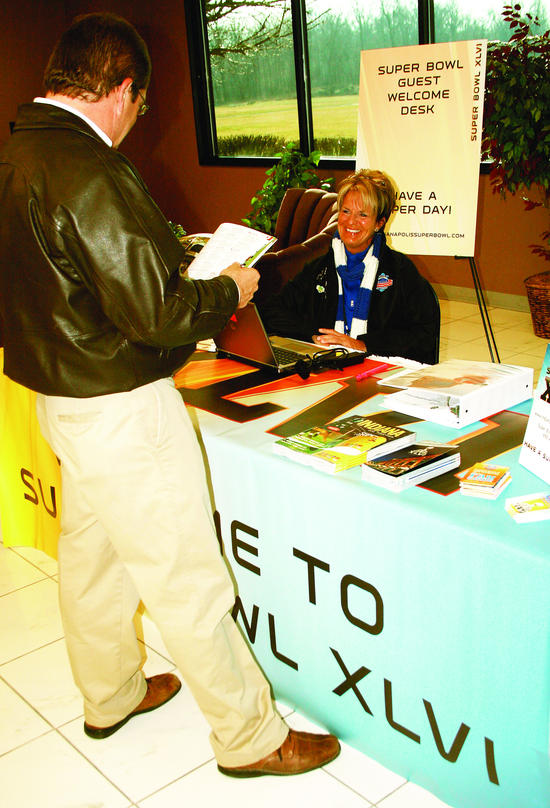 Stephanie Dietz, a 1972 graduate of DePauw University, "is one of 8,000 Super Bowl volunteers helping create a positive experience for fans and a super image for her hometown," notes today's edition of Greencastle's Banner-Graphic. An Indianapolis realtor, Dietz is greeting Super Bowl visitors who are flying private planes into the Putnam County Airport, approximately 45 miles from the site of tomorrow's big game.
"Not that Indianapolis isn't already on the map" Dietz says of the Super Bowl host city, "but this would put us there, no doubt.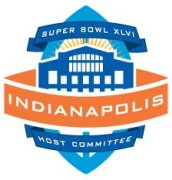 It has been fantastic, yet I remember when I was at DePauw it (Indianapolis) was called 'Naptown.'"
Dietz is one of many DePauw alumni and students helping stage the annual spectacle. They include (and this list is bound to be incomplete given the scope of the Super Bowl effort):
Dianna Boyce '88 - communications director for the 2012 Super Bowl Host Committee;
Shawn Odle '02 - co-chair of the communications committee;
Amanda Lane '10 - interactives intern;
Nicole Halper '05 - interactives committee member;
Rob Weidner - current DePauw sophomore, produced a video series.
In addition, Mark Miles, chairman of the 2012 Super Bowl Host Committee, is a member of DePauw's Board of Vistors and had a dozen DePauw students serve as interns this Winter Term.
Access the Banner-Graphic story at the newspaper's website.
Earlier this week, the New York Times noted a public art initiative launched for the Super Bowl and led by Dave Lawrence, president and CEO of the Arts Council of Indianapolis and 1990 graduate of DePauw. Read more here.
Back