Now is Not the Time to Lift Supreme Court Blackout, Argues Prof. Jeff McCall '76
March 25, 2012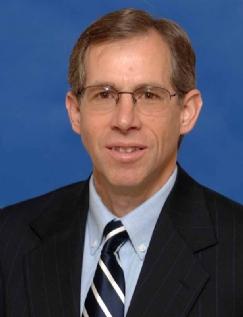 "In today's visual culture, people wonder why the justices refuse to allow camera coverage," writes Jeff McCall, professor of communication at DePauw University, in a newspaper op-ed examining the U.S. Supreme Court's decision to keep cameras from covering its proceedings. "The practices of television news would carry Supreme Court coverage into areas that have nothing to do with the cases being argued," the professor maintains.
"Body language experts would examine every eye blink of every justice," Dr. McCall argues. "On-air pundits would scour video to make comments on the appearance and even health of the justices. Sideshow television coverage would analyze why Clarence Thomas seldom speaks in hearings, would label Antonin Scalia an extremist every time he spoke, and assess whether Ruth Bader Ginsburg is occasionally dozing off."
The latest effort to bring video coverage to the court was designed to allow Americans to see and hear arguments about the nation's health-care overhaul. The high court will release same-day audio recordings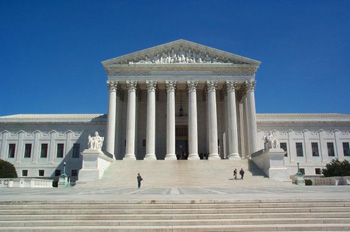 to media outlets, but cameras remain shut out.
"Television cameras will eventually arrive in the Supreme Court," predicts McCall. "Current justices, such as Samuel Alito and Sonia Sotomayor, have experience with televised proceedings from their time in federal appeals courts and seemingly are comfortable with the notion. Various pilot studies with television are ongoing in federal courts in select states and two appellate courts. When the cameras roll in, however, it won't be because the justices were sufficiently badgered. It will be because they believe that justice can still be effectively served with television present."
The column concludes, "Broadcasters should strategically consider seeking access for a low-profile case as first entry to the Supreme Court. Exploiting a high-profile case like health care to get television access is opportunism that the current court
does not appreciate."
Read the complete text, which was published in the Indianapolis Star, at College News.org.
A 1976 graduate of DePauw and the faculty adviser to student radio station WGRE, Jeffrey M. McCall is the author of Viewer Discretion Advised: Taking Control of Mass Media Influences. He is frequently called upon by major news outlets to discuss media matters and has been quoted in more than 100 newspapers. He was cited last week in an MSNBC.com story on Oprah Winfrey's network, OWN.
Source: Indianapolis Star
Back