Prof. Joe Heithaus to Read From Poison Sonnets April 11
April 3, 2012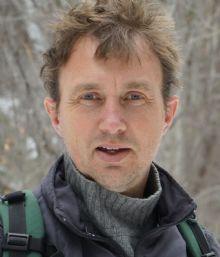 Joseph Heithaus, University Professor and professor of English at DePauw University, will read from his collection of poems, Poison Sonnets, at a Wednesday, April 11 event. The program, which is presented by the James and Marilou Kelly Writers Series, will begin at 7:30 p.m. in Thompson Recital Hall, located within DePauw's Green Center for the Performing Arts. The public is invited to attend the presentation, which is free.
Published earlier this year, Poison Sonnets resulted from the professor encouraging a student to write a series of sonnets and then turning the assignment on himself. Heithaus' sonnets are inspired by illustrations of poison plants in an old Webster's Dictionary. Some of the sonnets were originally published in magazines such as Poetry and the American Poetry Journal and then Heithaus won the prestigious 2007 Discovery/The Nation Prize for a group of ten "Poison Sonnets." Those sonnets are now the central thread of the book, a weave of fifty-four sonnets exploring the nature of poison and celebrating the complexities of language.
Phillis Levin, who is the poet-in-residence at Hofstra University, where she teaches, states, "A ravishing plenitude possesses the mind of Joseph Heithaus, whose Poison Sonnets expand, in their contractions, a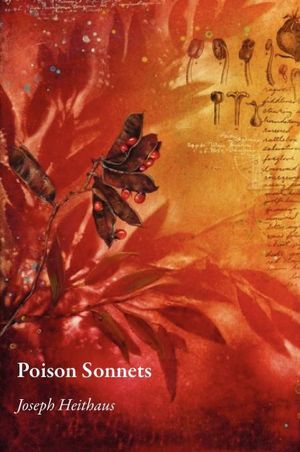 spectrum of sinuous patterns and moods. His meditations 'speak the world,' touching extremes of vision and insight. In the hothouse of high art he makes a heady brew, an amalgam whose properties quicken 'that reddish thumping flower' we call the heart. Turning from 'Ragwort' to 'Houndstongue' to 'Monkshood,' from 'Bitter Nightshade' to 'Oleander' to 'Murky Light,' we move through an ever-opening field guide to the generative forces of language."
The professor is one of five "Airpoets," whose poems have been integrated into stained-glass window murals in the Indianapolis International Airport and are featured in two books, Rivers, Rails and Runways and Airmail.
Read more about Joe Heithaus in this recent article.
The James and Marilou Kelly Writers Series was established in 1998 with gifts from Marilou Morrell Kelly, a 1955 graduate of DePauw. Learn more about the Kelly Writers Series by clicking here.
Back