Kelly Writers Series
The Kelly Writers Series brings world-renowned poets, playwrights, and authors of fiction and nonfiction for readings and discussion to DePauw's campus. All events are free and open to the public.
FALL 2023
Agata Szczeszak-Brewer

October 4, 2023, 7:30 pm, Peeler Auditorium, Peeler Art Center.

Join us for a reading from Agata Szczeszak-Brewer, DePauw's guest for the evening from Wabash College.

Agata came to the United States from Poland as a Rotary Foundation Ambassadorial Scholar in 2002 and later completed her Ph.D. at the University of South Carolina in 2006. She is Professor of English and John P. Collett Chair in Rhetoric at Wabash College, where she teaches courses on South African Literature, Irish Literature, James Joyce, 20th-century British and Irish Literature, and Postcolonial Theory, among others. She has published two books: Empire and Pilgrimage in Conrad and Joyce (University Press of Florida, 2010) and Critical Approaches to Joseph Conrad (University of South Carolina Press, 2015). Her current book project is a comparative study of Irish and South African literatures.
James Fujinami Moore

November 1, 2023, 7:30 pm, Peeler Auditorium, Peeler Art Center

In November, we welcome James Fujinami Moore!

James's debut poetry collection is indecent hours (Four Way Books, 2022), winner of the GLCA New Writers Award in Poetry and finalist for the Golden Poppy's Martin Cruz Smith Award & the Lambda Literary Award in Bisexual Poetry. His work has appeared or is forthcoming in Asimov's Science Fiction, Barrow Street's 4x2, The Brooklyn Rail, Guesthouse, Jet Fuel Review, The Margins, the Pacifica Literary Review, and Prelude. He has received fellowships from Poets House, Bread Loaf, and the Frost Place, and received his MFA from Hunter College in 2016.
RECENT KELLY WRITERS SERIES GUESTS
SPRING 2023:
Camille T. Dungy

April 5, 2023, 7:30 pm

Thompson Recital Hall (within the Green Center for the Performing Arts)

Camille's latest book Soil: The Story of a Black Mother's Garden will be published on May 2, 2023.

A University Distinguished Professor at Colorado State University, Dungy's further honors include the 2021 Academy of American Poets Fellowship, a 2019 Guggenheim Fellowship, an American Book Award, two NAACP Image Award nominations, and fellowships from the NEA in both prose and poetry.
Ivelisse Rodriguez


March 22, 2023, 7:30 pm, Peeler Auditorium, Peeler Art Center.

We are thrilled to welcome Ivelisse Rodriguez as a Kelly Writers Series guest and as DePauw's newest member of the English department next fall.

Her debut short story collection Love War Stories was a 2019 PEN/Faulkner finalist and a 2018 Foreword Reviews INDIES finalist. It was noted as a must read or best book of the year in over thirty publications, including O magazine, Women's Health, Good Housekeeping, Cosmopolitan, and more. She is a contributing arts editor for the Boston Review, where she acquires fiction. She is a 2022 Letras Boricuas fellow, a Tanne Foundation award winner, a Kimbilio fellow, and a VONA/Voices alum. She earned an M.F.A. in creative writing from Emerson College and a Ph.D. in English-Creative Writing from the University of Illinois at Chicago.
DePauw Faculty Reading

March 1, 2023, 7:00 pm, Peeler Auditorium, Peeler Art Center.

Note time change to 7pm!

Prize winning novelists and poets, extraordinary dramatists, spoken word artists and musicians, DePauw's English faculty is rich with professors committed to language, both written and performed.

Join us for a night celebrating the work of professors Debby Geis, Eugene Gloria, Joe Heithaus, Greg Schwipps, and Chris White who will be introduced by a talented group of students.
FALL 2022:
---
Michael X. Wang, September 7, 2022, 7:30 pm, Peeler Auditorium, Peeler Art Center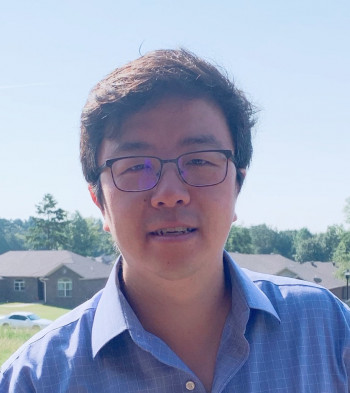 The Kelly Writers Series is excited to start the Fall 2022 Semester welcoming Michael X. Wang, winner of the GLCA's New Writers Award for Further News of Defeat.
Michael X. Wang was born in Fenyang, a coal-mining city in China's mountainous Shanxi Province. He immigrated to the United States when he was six, and holds a PhD in Literature from Florida State University and an MFA in Fiction from Purdue. His story collection, Further News of Defeat, won the PEN/Robert W. Bingham Prize and the Great Lakes Colleges Association's New Writer Award. It was also a finalist for the CLMP Firecracker Award. His debut novel, Lost in the Long March, comes out November 1st from The Overlook Press. He is currently at work on two novel projects.
---
Siel Ju '00, October 5, 2022, 7:30 pm, Peeler Auditorium, Peeler Art Center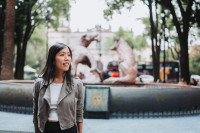 Siel Ju writes the newsletter Love notes from Siel and is the author of Cake Time, winner of the Red Hen Press Fiction Manuscript Award. Her stories and poems appear in ZYZZYVA, The Southern Review, Confrontation, and other places. The recipient of residencies from The Anderson Center at Tower View and Vermont Studio Center, Siel is a DePauw class of 2000 alumna and holds a Ph.D. in Literature and Creative Writing from the University of Southern California.
---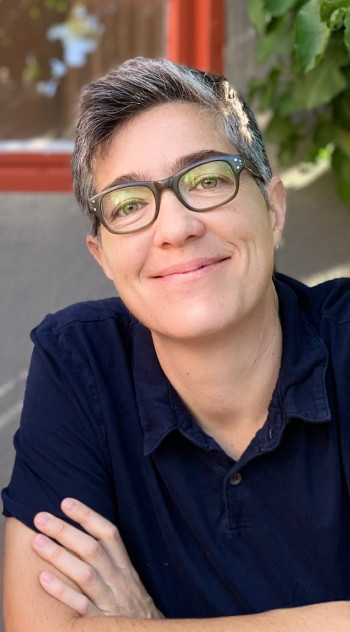 Jenny George, November 9, 2022, 7:30 pm, Peeler Auditorium, Peeler Art Center
Jenny George is the author of The Dream of Reason (Copper Canyon Press, 2018). She is also a winner of the Discovery/Boston Review Poetry Prize and a recipient of fellowships from The Bread Loaf Writers' Conference, Lannan Foundation, MacDowell, and Yaddo.
Her poems have appeared in the New York Times, Ploughshares, Kenyon Review, Narrative, Granta, Iowa Review, FIELD, Los Angeles Review of Books, and elsewhere. Jenny lives in Santa Fe, New Mxico, where she works in social justice philanthropy.
---
Spring 2022:
Matthew Gavin Frank, March 9, 2022, 7:30 pm, Peeler Auditorium, Peeler Art Center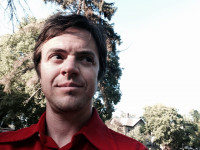 Matthew Gavin Frank is writer of extraordinary breadth who writes creative nonfiction, essays, and poetry. His most recent book is Flight of the Diamond Smugglers (about, among other things, the ways in which carrier pigeons were used by diamond smuggling rings in coastal South Africa). He is also the author of the nonfiction books The Mad Feast: An Ecstatic Tour Through America's Food; Preparing the Ghost: An Essay Concerning the Giant Squid and Its First Photographer; Pot Farm; and Barolo. He's also authored the poetry books, The Morrow Plots, Warranty in Zulu, and Sagittarius Agitprop. His books have garnered numerous prizes—too many to name—and his prose is dazzling, poetic, and thick with meaning and connection.
---
Lee Ann Roripaugh, April 27, 2022, 7:30 pm, Peeler Auditorium, Peeler Art Center
Lee Ann Roripaugh is this Year's Mary Rogers Field and Marion Field-McKenna Distinguished University Professor for Creative Writing. She was the South Dakota poet laureate from 2015 to 2019 and is the author of five volumes of poetry: tsunami vs. the fukushima 50 (Milkweed Editions, 2019), Dandarians (Milkweed, Editions, 2014), On the Cusp of a Dangerous Year (Southern Illinois University Press, 2009), Year of the Snake (Southern Illinois University Press, 2004), and Beyond Heart Mountain (Penguin, 1999). She has received many literary awards, among them the Association of Asian American Studies Book Award in Poetry/Prose for 2004, and a 1998 winner of the National Poetry Series.
---
Fall 2021:
Professor Joe Heithaus, September 15, 2021, 7:30 pm, Thompson Recital Center, Green Center for the Performing Arts
Joe Heithaus has published two books of poetry, Library of My Hands (2020) and Poison Sonnets (2012). He earned a Ph.D. and an M.F.A. from Indiana University and his poetry and essays have appeared in many journals including The New York Times, Poetry, The Southern Review, and Prairie Schooner. His poem "Indiana Flight" is etched in the stained glass mural of British artist Martin Donlin in the Indianapolis International Airport and with the other, so called, "Airpoets," he's published Rivers, Rails, and Runways (2008) and Airmail (2011). His poem "What Grows Here" is painted on a barn just outside of Greencastle following West Walnut Street to where it becomes West County Road 125 South. He has taught literature and creative writing at DePauw since 1996.
---
Gabriel Bump, October 6, 2021, 7:30 pm, Thompson Recital Center, Green Center for the Performing Arts
Gabriel Bump grew up in South Shore, Chicago. He received his MFA in fiction from the University of Massachusetts, Amherst. His debut novel, Everywhere You Don't Belong, was a New York Times Notable Book of 2020 and has won the Ernest J. Gaines Award for Literary Excellence, the Great Lakes Colleges Association New Writers Award for Fiction, the Heartland Booksellers Award for Fiction, and the Black Caucus of the American Library Association's First Novelist Award. Bump is an Assistant Professor of Creative Writing at the University of North Carolina at Chapel Hill.