Kelly Writers Series
The Kelly Writers Series brings world-renowned poets, playwrights, and authors of fiction and nonfiction for readings and discussion to DePauw's campus. All events are free and open to the public.
Spring 2021:
Lee Ann Roripaugh, virtual event on March 10, 7:30 pm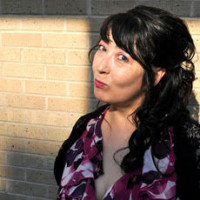 Lee Ann Roripaugh is the author of five collections of poems. Her first collection, Beyond Heart Mountain, was selected by Ishmael Reed as a National Poetry Series winner. Her second, Year of the Snake, was named winner of the Association of Asian American Studies Book Award. Her third collection, On the Cusp of a Dangerous Year, was lauded as "masterful" and a "gorgeous canticle" (Maura Stanton). Her fourth, Dandarians, was described as "a work of beauty and resilience" (Srikanth Reddy). Her fifth collection is tsunami vs. the fukushima 50. Roripaugh has received an Archibald Bush Foundation Artist Fellowship, the Frederick Manfred Award from the Western Literature Association, the Randall Jarrell International Poetry Prize, and an Academy of American Poets prize. She serves as Editor-in-Chief of South Dakota Review and directs the creative writing program at the University of South Dakota, as well as being the state's Poet Laureate. She resides in Vermillion. In the spring semester of 2022 she will be at DePauw as The Mary Rogers Field and Marion Field-McKenna Distinguished University Professor of Creative Writing.
Elizabeth Eslami, virtual event on April 14, 7:30 pm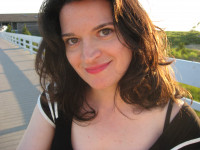 Elizabeth Eslami is the author of the story collection, Hibernate (The Ohio State University Press, 2014), for which she was awarded the Ohio State University Prize in Short Fiction, and the novel Bone Worship (Pegasus, 2010). Her essays, short stories, and travel writing have appeared most recently in The Sun and Witness, and her work is featured in the anthologies Tremors: New Fiction By Iranian American Writers, Writing Off Script: Writers on the Influence of Cinema, and Voices on the Move: An Anthology by and about Refugees.
She has taught at Manhattanville College and Indiana University, and is currently an Assistant Professor of English at DePauw University.