Kelly Writers Series
The Kelly Writers Series brings world-renowned poets, playwrights, and authors of fiction and nonfiction for readings and discussion to DePauw's campus. All events are free and open to the public.
Spring 2022:
Matthew Gavin Frank, March 9, 2022, 7:30 pm, Peeler Auditorium, Peeler Art Center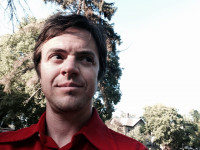 Matthew Gavin Frank is writer of extraordinary breadth who writes creative nonfiction, essays, and poetry. His most recent book is Flight of the Diamond Smugglers (about, among other things, the ways in which carrier pigeons were used by diamond smuggling rings in coastal South Africa). He is also the author of the nonfiction books The Mad Feast: An Ecstatic Tour Through America's Food; Preparing the Ghost: An Essay Concerning the Giant Squid and Its First Photographer; Pot Farm; and Barolo. He's also authored the poetry books, The Morrow Plots, Warranty in Zulu, and Sagittarius Agitprop. His books have garnered numerous prizes—too many to name—and his prose is dazzling, poetic, and thick with meaning and connection.
Lee Ann Roripaugh, April 27, 2022, 7:30 pm, Peeler Auditorium, Peeler Art Center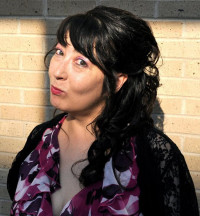 Lee Ann Roripaugh is this Year's Mary Rogers Field and Marion Field-McKenna Distinguished University Professor for Creative Writing. She was the South Dakota poet laureate from 2015 to 2019 and is the author of five volumes of poetry: tsunami vs. the fukushima 50 (Milkweed Editions, 2019), Dandarians (Milkweed, Editions, 2014), On the Cusp of a Dangerous Year (Southern Illinois University Press, 2009), Year of the Snake (Southern Illinois University Press, 2004), and Beyond Heart Mountain (Penguin, 1999). She has received many literary awards, among them the Association of Asian American Studies Book Award in Poetry/Prose for 2004, and a 1998 winner of the National Poetry Series.
---
Fall 2021: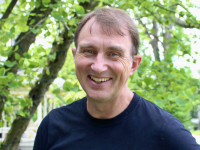 Professor Joe Heithaus, September 15, 2021, 7:30 pm, Thompson Recital Center, Green Center for the Performing Arts
Joe Heithaus has published two books of poetry, Library of My Hands (2020) and Poison Sonnets (2012). He earned a Ph.D. and an M.F.A. from Indiana University and his poetry and essays have appeared in many journals including The New York Times, Poetry, The Southern Review, and Prairie Schooner. His poem "Indiana Flight" is etched in the stained glass mural of British artist Martin Donlin in the Indianapolis International Airport and with the other, so called, "Airpoets," he's published Rivers, Rails, and Runways (2008) and Airmail (2011). His poem "What Grows Here" is painted on a barn just outside of Greencastle following West Walnut Street to where it becomes West County Road 125 South. He has taught literature and creative writing at DePauw since 1996.
Gabriel Bump, October 6, 2021, 7:30 pm, Thompson Recital Center, Green Center for the Performing Arts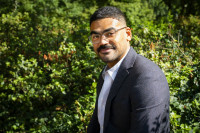 Gabriel Bump grew up in South Shore, Chicago. He received his MFA in fiction from the University of Massachusetts, Amherst. His debut novel, Everywhere You Don't Belong, was a New York Times Notable Book of 2020 and has won the Ernest J. Gaines Award for Literary Excellence, the Great Lakes Colleges Association New Writers Award for Fiction, the Heartland Booksellers Award for Fiction, and the Black Caucus of the American Library Association's First Novelist Award. Bump is an Assistant Professor of Creative Writing at the University of North Carolina at Chapel Hill.