Trustee Myrta Pulliam to be Inducted Into The Indiana Academy
April 9, 2013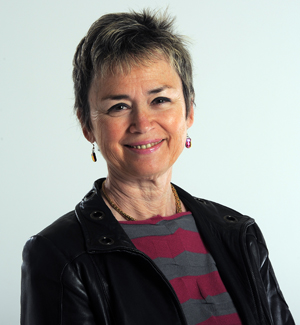 Myrta J. Pulliam, director of special projects for Star Media and a member of DePauw University's Board of Trustees, is one of four individuals who will be inducted into The Indiana Academy at its 43rd annual symposium. The event will take place Monday, April 15, at the Skyline Club in Indianapolis. This year's honorees will be recognized by the Independent Colleges of Indiana for lifetimes of achievement and contribution to the state of Indiana.
Star Media is owned by Gannett Co. and Pulliam is the daughter of Eugene S. Pulliam '35 and granddaughter of Eugene C. Pulliam '10, both legendary Indianapolis newspaper publishers. In her current role, Pulliam -- the daughter of oversees Season for Sharing and Star Charities. Following in her grandfather's and father's footsteps at the Star, she was a member of the investigative team that in 1975 won the Pulitzer Prize for stories on police corruption and is a founder and former board member of Investigative Reporters and Editors (IRE).
In addition to her service to DePauw, Myrta Pulliam serves on the board of the Indianapolis Zoo and chairs the Indianapolis Prize, the world's leading award for animal conservation.
A complete listing of Academy members may be found here.
Modeled after The French Academy, The Indiana Academy was established in 1970 by the Independent Colleges of Indiana to recognize individual leadership, achievement, and philanthropy designed to promote the advancement of the state, as well as its independent sector of higher education. With ongoing support from Academy members and a generous and enduring gift from the Tony and Mary Fendrich Hulman Endowment Fund, ICI continues to serve the state and its member institutions to help ensure academic excellence and choice in higher education for all students.
Back