Hermes Grullon '13 Contributes Article to Migration Policy Practice
August 13, 2013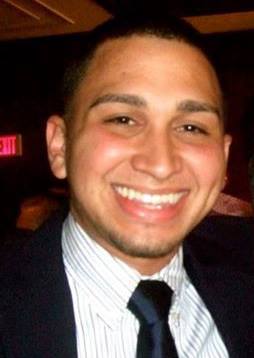 Hermes R. Grullon, a May 2013 graduate of DePauw University, is co-author of an article that appears in the August-September issue of Migration Policy Practice. Grullon, who is continuing his studies at the Johns Hopkins University School for Advanced International Studies, contributes "Diaspora communities as aid providers," which was co-authored by Dennis King.
"Diasporas are becoming increasingly influential actors on the international humanitarian stage, often providing assistance in forms and ways that differ from those of the traditional international humanitarian donor community," notes a preview to the article. "Diaspora communities are providing direct cash transfers, sending skilled volunteers with local knowledge, and compiling first-hand crisis information from affected populations. New technologies, such as mobile phones, e-banking and social media networks, have facilitated the establishment of virtual connections between the diasporas and the populations affected by disasters in their home countries."
Published by the International Organization for Migration and Eurasylum Ltd., Migration Policy Practice is a bi-monthly journal. Access the piece by clicking here.
A political science and Latin American and Caribbean studies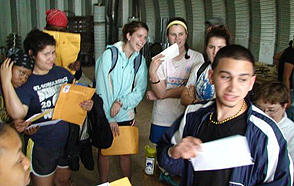 double-major and Bonner Scholar at DePauw, Hermes Grullon wrote the essay as a Thomas R. Pickering Foreign Affairs Fellow with the Office of International Migration in the Bureau of Population, Refugees, and Migration, both at the U.S. Department of State. He was also selected as a 2011 Institute for International Public Policy (IIPP) Fellow. (photo: Grullon in Costa Rica during Winter Term 2011)
He's also the subject of this 2012 feature article.
Back