Barbara Kingsolver '77 Contributes to Knitting Yarns: Writers on Knitting
November 27, 2013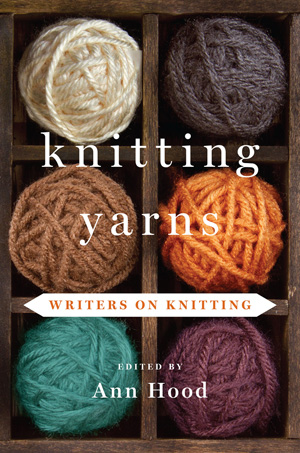 Barbara Kingsolver, award-winning author and 1977 graduate of DePauw University, is among twenty-seven writers who contribute essays to Knitting Yarns: Writers on Knitting.
The publisher, W.W. Norton & Company, notes that in the new collection edited by Ann Hood, writers "tell stories about how knitting healed, challenged, or helped them to grow. Barbara Kingsolver describes sheering a sheep for yarn. Elizabeth Berg writes about her frustration at failing to knit. Ann Patchett traces her life through her knitting, writing about the scarf that knits together the women she's loved and lost. Knitting a Christmas gift for his blind aunt helped Andre Dubus III knit an understanding with his girlfriend."
The Philadelphia Inquirer's Katie Haegele calls it an "ingenious anthology ... This is certainly a literary bunch; many have at least one bestselling book or O. Henry Prize, and more than one of them name-checks Madame Defarge. (Really.)"
In the book, Kingsolver -- who majored in zoology (biology) at DePauw -- writes, "The two-plied strands of your chromosomes have been spun by all thin-skinned creatures for all of time, and now they offer you no more bottomless thrill than the point-nosed plow of preparedness."
Read more here or visit the publisher's website. Kingsolver's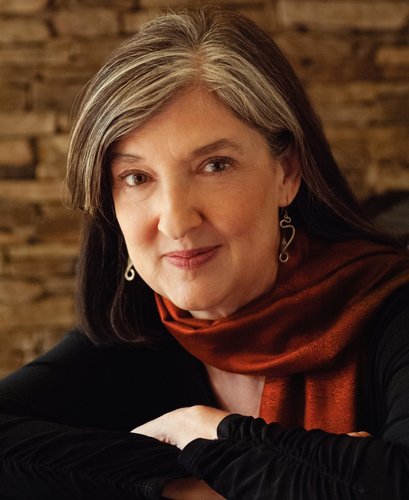 essay is also published in the latest issue of Orion magazine.
Barbara Kingsolver had her first novel, The Bean Trees, published by HarperCollins in 1988. Her other books include Animal Dreams; Pigs in Heaven; The Poisonwood Bible; Small Wonder; Animal, Vegetable, Miracle: A Year of Food Life; The Lacuna; and Last Stand: America's Virgin Lands. She received the National Humanities Medal in 2000 and the 2010 Orange Prize. Her most recent novel, Flight Behavior, was on the shortlist for the 2013 Women's Prize and was a finalist for the 2013 Orion Book Award.
As an undergraduate at DePauw, "I found myself surrounded by peers who loved the same things that I did, people who loved ideas and books," Kingsolver told PBS. "I started reading purposefully things that I thought would teach me about the world."
In 1994, Barbara Kingsolver delivered the commencement address at DePauw, and was also awarded an honorary degree during the ceremony. Video of the speech is embedded below.
Back