Barbara Kingsolver '77 Contributes to Outdoors in the Southwest: An Adventure Anthology
June 1, 2014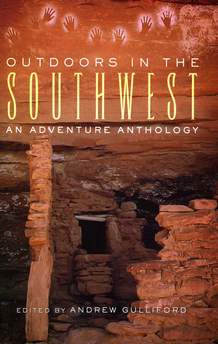 Barbara Kingsolver, a 1977 graduate of DePauw University, is among the contributors to a new book of essays and interviews, Outdoors in the Southwest: An Adventure Anthology. The collection is edited by Andrew Gulliford, professor of history and environmental studies at Fort Lewis College.
"It's designed to be used for class study (in scholastic lingo, it's a 'college reader,' not a textbook), but anyone interested in the subject shouldn't be shy about taking a look," writes John Peel in Colorado's Cortez Journal. "In the book's 413 pages, there's plenty of room for reflection. Stories come from renowned writers such as Edward Abbey, Terry Tempest Williams, Craig Childs and Barbara Kingsolver. They come from desert canyon rats, boatmen and guides. They come from those who've stared death in the face. You'll encounter lightning and mountain lions, get stuck in a canyon, get dumped off a raft and tumble 900 feet straight down Engineer Mountain."
Read more at the newspaper's website.
Barbara Kingsolver, a bestselling author, majored in zoology (biological science) at DePauw. She had her first novel, The Bean Trees, published by HarperCollins in 1988. Her other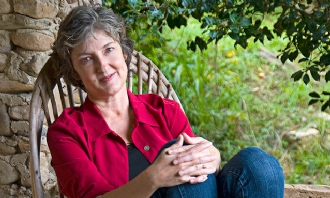 books include Animal Dreams; Pigs in Heaven; Small Wonder; The Lacuna; Animal, Vegetable, Miracle: A Year of Food Life; and The Bean Trees. She received the National Humanities Medal in 2000 and the 2010 Orange Prize. Flight Behavior was on the shortlist for the 2013 Women's Prize and was a finalist for the 2013 Orion Book Award.
In 1994, Kingsolver gave "As Little Advice as Possible" in a commencement speech at DePauw. You can see and hear it below.
Back