Associated Press Reports on $300 Million Campaign Kickoff
October 6, 2014
"DePauw University in Greencastle is working to raise $300 million for its academic programs, financial aid, student preparation and campus improvements," reports the Associated Press in a story which is being distributed today. "The university announced the campaign Friday evening and said it already had raised more than $200 million toward the goal."
AP adds, "DePauw says the campaign aims to raise $100 million toward a new endowment for need-based financial aid and $25 million for a program to prepare students for a rapidly changing and entrepreneurial music industry."
Access the full article, which is appearing on news sites this morning, at the Fort Wayne News-Sentinel.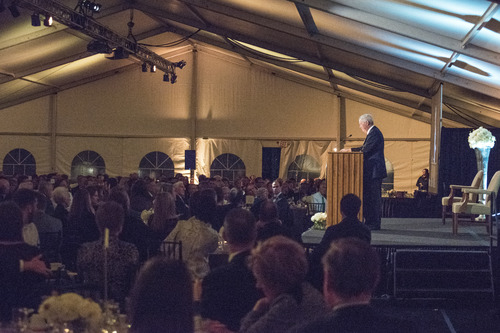 The public launch of The Campaign for DePauw took place October 3 in the shadows of historic East College. Learn more here, or visit the campaign's website.
The event was also covered by TV's Inside Indiana Business and was noted in Saturday's Indianapolis Star. Details are in this summary.
Source: Associated Press
Back