School of Music to Present Fifth Annual Holiday Gala, Dec. 5-6
November 25, 2015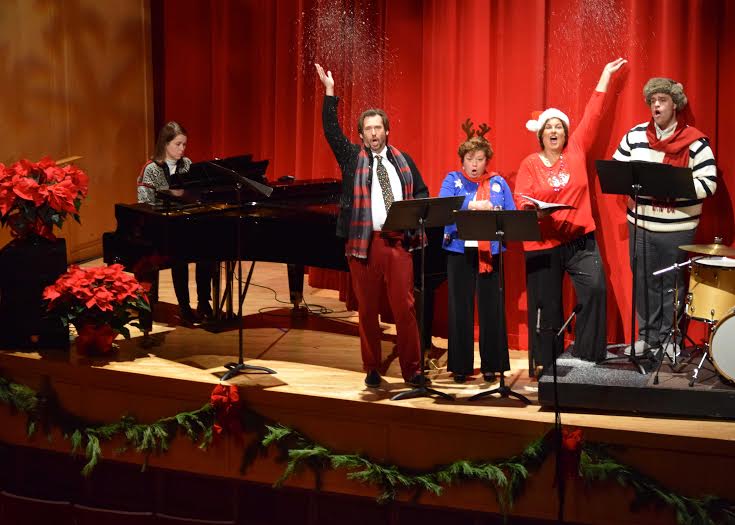 Audiences of all ages relish the DePauw University School of Music's annual Holiday Gala, which will be presented next week in two performances in Kresge Auditorium, located within the Judson and Joyce Green Center for the Performing Arts. On Saturday, December 5 at 7 p.m., audiences can attend a full-length version of the popular holiday concert -- or they may choose a shorter, one-hour program for families and children on Sunday, December 6, at 3 p.m.
Local partners, from across the DePauw and Greencastle communities, have once again teamed up with the School of Music for the year-end celebration, which includes a wide array of holiday music from various traditions with the University choirs, jazz ensemble, band and orchestra, as well as a host of soloists and chamber groups, all participating in the festivities.
The full-length performance on Saturday will be followed by a reception in the Green Center's Great Hall, hosted courtesy of Bon Appétit, the Huber Fund for the Arts and the School of Music.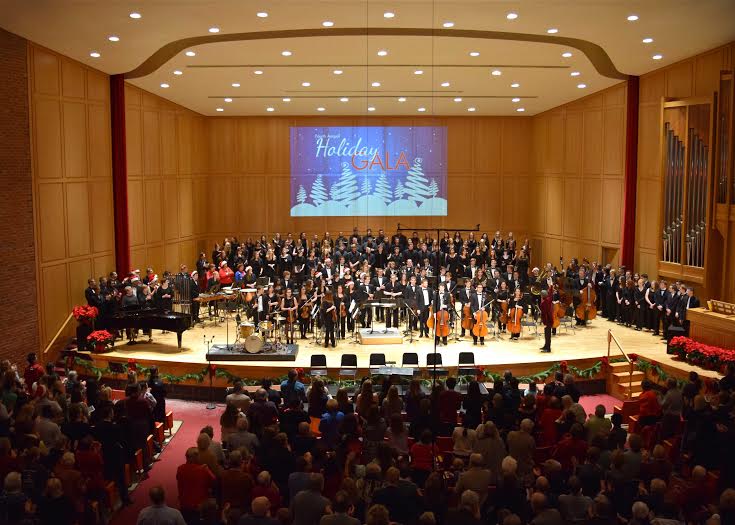 For Sunday's family concert, it is rumored that Santa Claus may even take a break from his hectic schedule for a quick visit to Kresge.
In addition, several Greencastle restaurants will offer dinner specials before the Saturday evening performance to ensure that diners arrive at the concert before the earlier-than-usual 7 p.m. curtain time. When making reservations, be certain to mention you are attending the Holiday Gala, as a limited number of vouchers for free concert tickets will be available at each location.
For reservations and additional details regarding holiday dining specials, contact these participating restaurants:
2West—prime rib dinner, which includes 14 ounce prime rib, choice of side, seasonal vegetable and full salad bar for $20 (open at 4:30 p.m.).
Bon Appetit (DePauw Hub Dining Hall)—special all-you-care-to-eat holiday menu for $8.75, plus tax; children 6–12 receive 50% off; children under 5 are free.
Charlie's—10% off your meal.
The Fluttering Duck—roasted turkey manhattan with house-made gravy, Italian bread, homemade mashed potatoes and green beans for $8.95 (Open at 4 p.m.).
Monical's Pizza—$3 off a large thin crust or pan pizza.
Myers' Market—10% off dinner purchase.
Putnam Inn—10% off your meal.
General admission to the Holiday Gala is $10. Tickets for seniors,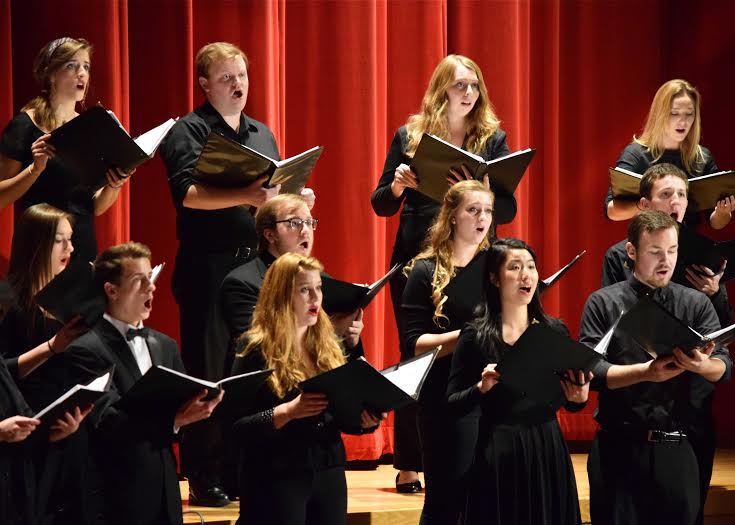 children and all students are free, thanks to season sponsors Judson and Joyce Green ('74 & '75). To obtain tickets, visit www.depauw.edu/music/tickets.
To ensure that anyone wishing to attend the Gala may do so, a "pay what you can" option, which allows patrons to purchase tickets for any amount they can afford, is available online and on request. An automatic kiosk, located on the first floor of the Green Center, is available for making walk-up ticket purchases at any time of day using a credit or debit card, and the venue's box office will also be open beginning one hour prior to each performance.
Back