Sarah Reese Wallace '76 to Receive Victoria Woodhull Woman of Achievement Award
October 20, 2016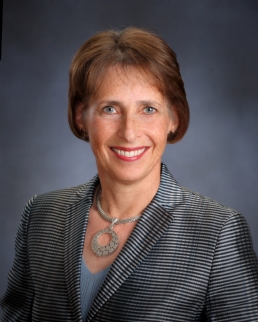 Sarah Reese Wallace, director and chairman of the board of central Ohio's First Federal Savings and 1976 graduate of DePauw University, is the 2016 recipient of the Victoria Woodhull Woman of Achievement Award. Wallace will be honored tonight at a reception at the Robbins Hunter Museum in Granville.
"The Licking County native and Granville resident is an accomplished local business and community leader who has distinguished herself with philanthropic efforts," reports the Newark Advocate. "The award is given annually to a woman with a Licking County connection who has distinguished herself in her chosen field."
The newspaper notes that Wallace also serves as director of Park National Bank., is chair of the board of Central Ohio Technical College, and is a trustee for the Newark campus Development Fund of COTC and Ohio State University Newark. She is also a member of DePauw's Board of Trustees
and became the first female chair of the board in 2010. Wallace chaired the committee that led the search for DePauw's nineteenth president in 2007-08.
Upon completing her tenure as board chair, Wallace was named co-chair of DePauw's National Campaign Committee, serving with R. David Hoover '67. In this role, Wallace and Hoover announced the October 2014 launch of The Campaign for DePauw.
A generous benefactor for DePauw, a $1.8 million gift by Sarah and John W. Wallace '76, along with a gift from James B. Stewart '73, is making possible the Wallace-Stewart Faculty Commons in Hoover Hall. Her other gifts have included support for, among many projects, the expansion of the Percy Lavon Julian Science and Mathematics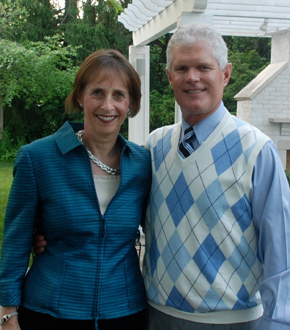 Center, the construction of Reese Hall in Rector Village, and leadership-level support for The Fund for DePauw.
An elementary education major at DePauw, Sarah Wallace went on to earn a M.B.A. from Indiana University in 1980.
She was the 2015 recipient of DePauw University's Old Gold Goblet, which is given annually to recognize "eminence in life's work and service to alma mater."
Read more at the newspaper's website.
Back