Entrepreneurship Requires Perseverance, Says 'List' Co-Founder Angie Hicks '95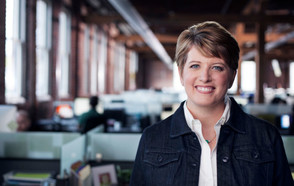 October 29, 2016
Angie Hicks, co-founder and chief marketing officer at Angie's List and 1995 graduate of DePauw University, says perseverance is key when building a business. "I think when you're an entrepreneur, there are many times that you can give up because it's not the most glamorous life some might think it is," she told this week's Cook Institute for Entrepreneurship luncheon in Bloomington, Indiana.
"Hicks told the crowd one of the biggest barriers for young people interested in starting a business is finding someone to encourage them," reports the Herald-Times. "For Hicks, that push came from someone she never expected. When she was 22, Hicks had a job offer from a consulting firm in Washington, D.C. Then venture capitalist Bill Oesterle, who hired her for an internship when she was a junior at DePauw University, called and asked her to start a business with him. He would

supply the startup money, and he asked Hicks to move to Columbus, Ohio, and commit to working with him for a year."
Hicks, who was an economics major and Management Fellow at DePauw, recalls, "I literally wrung my hands like this was the biggest decision I was ever going to make. I thought it was crazy and he told me my parents would think it was crazy."
The complete article is available to subscribers at the newspaper's website.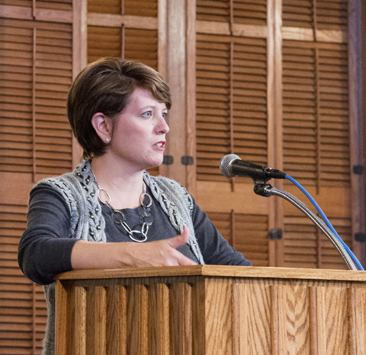 The recipient of an M.B.A. from Harvard Business School, Angie Hicks is a member of the board of directors of the Indy Chamber and is co-founder and past member of the board of the Governor Bob Orr Indiana Entrepreneurial Fellowship Program.
In 2007, DePauw honored her with a Distinguished Alumni Award for Management and Entrepreneurship and she received the Robert C. McDermond Medal for Excellence in Entrepreneurship in 2009.
Source: Bloomington (Ind.) Herald-Times
Back