Angie Hicks '95 to Receive 2017 Trailblazer Award
April 18, 2017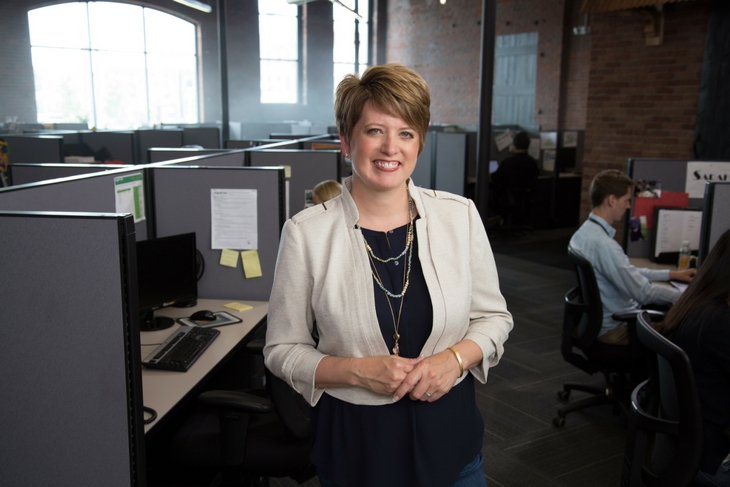 Angie Hicks, co-founder and chief marketing officer of Angie's List and 1995 graduate of DePauw University, will be presented with TechPoint's "Trailblazer Award", which "recognizes visionaries whose contributions have had lasting and significant impact on our technology ecosystem." Hicks will be honored during TechPoint's 18th annual Mira Awards Gala in Indianapolis on April 29.
"Angie's personal story of taking a big risk and persevering is an inspiration to a generation of Hoosier entrepreneurs who are following in her footsteps and choosing to build their businesses in Indiana," states Mike Langellier, president and CEO of TechPoint, a 2004 DePauw graduate.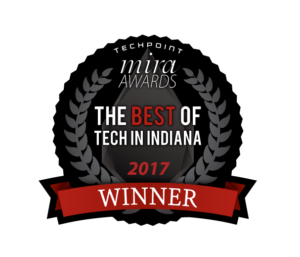 Hicks launched the company shortly after graduating from DePauw, where she was an economics major and Management Fellow. "Today, Angie's List employs more than 1,500 people in Indianapolis and has more than five million members using its home services contractor reviews and online products," notes an announcement. "The company grew by nearly two million new members after a free membership tier was added last year."
Bill Oesterle, the venture capitalist who co-founded Angie's List, adds, "Angie has a uniquely Hoosier success story. She is the modest young woman from Fort Wayne who worked hard and persevered through incredibly difficult circumstances to become an American Household name. Along the way she inspired an entire generation of Hoosier marketing and technology leaders. She is extraordinary and I am so proud."
The Mira Awards recognize and celebrate the best of tech in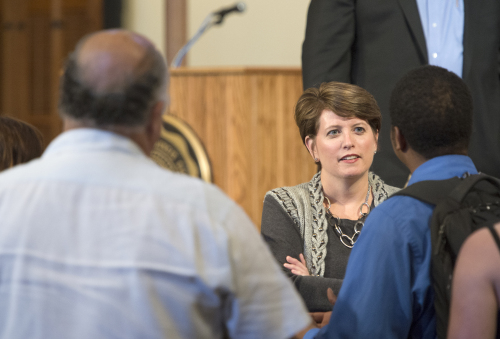 Indiana each year, including people, products and companies.
Read more here.
The recipient of an M.B.A. from Harvard Business School, Angie Hicks is a member of the board of directors of the Indy Chamber and is co-founder and past member of the board of the Governor Bob Orr Indiana Entrepreneurial Fellowship Program. In 2009, she won the Indiana Commission for Women Torchbearer Award for entrepreneurial accomplishments and last month was named the 2017 Tech Founder of the Year at the Midwest Women in Tech conference in Chicago.
In 2007, DePauw honored Hicks with a Distinguished Alumni Award for Management and Entrepreneurship and she received the Robert C. McDermond Medal for Excellence in Entrepreneurship in 2009.
Back