Prof. Miranda Spivack Examines Indiana's Voter ID Law in Newsday
June 18, 2017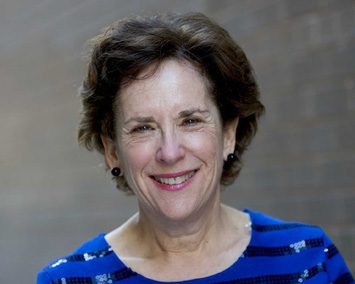 "Last fall, I left Maryland and moved temporarily to Indiana to teach journalism at DePauw University," writes Miranda S. Spivack, Eugene S. Pulliam Distinguished Visiting Professor of Journalism at DePauw University, in Newsday. "Rather than go through Maryland's somewhat onerous absentee voting system, I registered in Greencastle, where I was living and teaching. Aware of Indiana's voter ID law, I arrived at the county courthouse with an electric utility bill, certain I would need to prove my residency."
Spivack continues, "Turns out, I did not need to show anything to register. But the registrar warned me that I would need a state or federal photo ID on Election Day. Eager to see how a voter ID system worked, I arrived with my passport at the Cornerstone Baptist Church, where the voting judges twice examined my passport. They commented about the number of stamps on the passport. I verbally confirmed my age and address. Then I voted."
In the piece, which examines Indiana's voter ID law, the "puzzled" professor asks, "What did the law accomplish? Showing my passport proved my citizenship but nothing about my Indiana residency."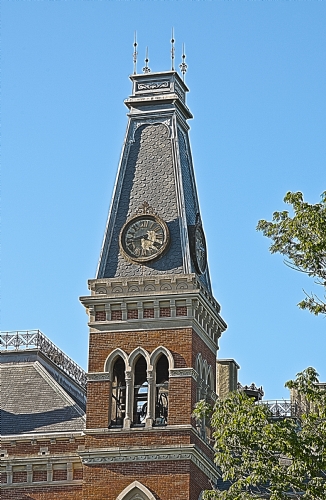 Pointing to problems with the law, the investigative reporter notes, "The Brennan Center for Justice at New York University has studied voter fraud for more than a decade, and has repeatedly determined that the problem isn't a problem at all. In states such as Indiana that have begun requiring voters to show photo IDs, it seems as if the law was a solution in search of a problem."
Access the complete essay at the New York newspaper's website.
Spivack has been a working journalist for four decades and spent nearly 20 years at the Washington Post as an editor and reporter. She is quoted in an investigative report aired this week by WAAL-TV in Huntsville, Alabama.
The professor was recently awarded a grant from the Fund for Investigative Journalism to support her work on a series of articles on secrecy in state and local government, which have been published in major newspapers including USA Today. Last month, her article on the renaissance of Bethesda, Maryland was in the New York Times.
Source: Newsday
Back