Study Abroad Opportunities for DePauw Students Again Among Nation's Best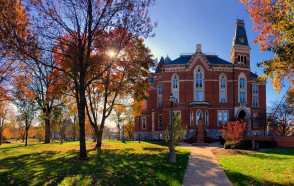 November 17, 2017
DePauw University ranks eighth among the nation's four-year baccalaureate colleges for the percentage of students studying abroad, according to the 2017 Open Doors® Report on International Educational Exchange. DePauw places #5 among baccalaureate colleges for the total of students studying abroad (468) and short-term duration of study abroad (346). DePauw has consistently been in the report's top ten colleges for several years.
DePauw had 468 students studying abroad and conferred 490 degrees that year, giving the University a 95.5% participation rate.
The annual report also lists DePauw as #40 for international student enrollment for baccalaureate institutions with 222 students.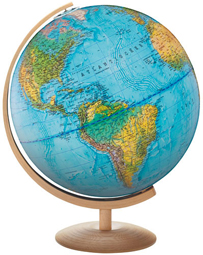 The report by IIE and the U.S. Department of State Bureau of Educational and Cultural Affairs find that, for a second consecutive year, U.S. colleges and universities hosted more than one million international students in 2016-17, reaching a record high of 1.08 million. It marked the eleventh consecutive year of continued expansion of the total number of international students in U.S. higher education.
While the overall number of international students studying in the United States has increased, the number of new international students—those enrolled at a U.S. institution for the first time in fall 2016, declined by nearly 10,000 students to about 291,000, a three percent decrease from the previous year. This is the first time that these numbers have declined in the twelve years since Open Doors has reported new enrollments.
"International student exchange is an essential contributor to America's economic competitiveness and national security," states Alyson L. Grunder, Deputy Assistant Secretary of State for Policy in the Bureau of Educational and Cultural Affairs. "The U.S. higher education sector remains the global leader in welcoming students from around the world, and at the same time, we are committed to increasing opportunities to study abroad for Americans. We need to develop the talent and skills necessary for 21st century careers. It is in our national interest to build and grow the international relationships and networks that are key to addressing the global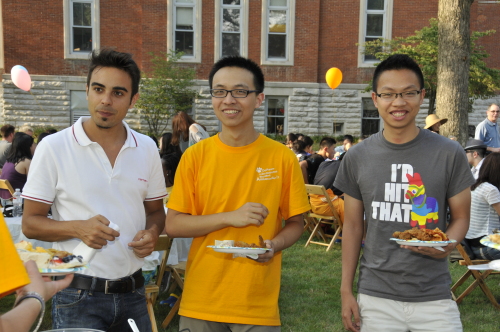 challenges and opportunities we face going forward. State Department exchange programs such as the Fulbright and Gilman Scholarship programs and our global network of EducationUSA advising centers in more than 170 countries are key to achieving these goals."
In 2016, international students brought $39 billion to the United States economy, through their spending on tuition, room and board and living expenses, according to the U.S. Department of Commerce.
The top host destinations for U.S. students studying abroad in 2015/16 were the United Kingdom, Italy, Spain, France, and Germany. China dropped out of the top five host countries, as the number of U.S. students studying there decreased by 9 percent. Europe was the top host region, attracting more than 50 percent of Americans who studied abroad, followed by Latin America and the Caribbean, and Asia. Strong growth was noted in Australia, Czech Republic, Cuba, Denmark, Germany, Ireland, Japan, Mexico, the Netherlands, New Zealand, and South Africa.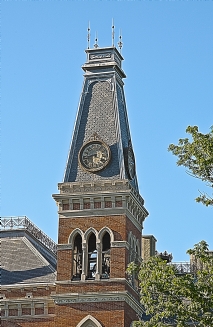 Read more here.
DePauw University is listed among the "Top Producers of Fulbright Awards for U.S. Students, 2016-17" in the Chronicle of Higher Education. DePauw has been cited as one of the USA's top producers of Fulbright Fellows six consecutive times and in ten of the last 11 years.
See the names of DePauw's Fulbright recipients here or visit the University's Fulbright page.
DePauw students and alumni who are interested in applying for Fulbright Awards may contact Jason D. Fuller, associate professor and chair of religious studies and director of the Asian studies program, or Kate Knaul, assistant dean of experiential learning and director of national fellowships and awards.
Back