It was not long before my retirement at the end of last academic year that the DePauw Archives and Special Collections were packed up and temporarily moved to permit renovation of Roy O. West Library. Clearly, things had come full circle.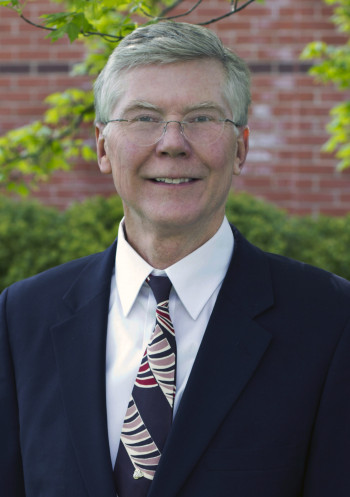 Early in my time at DePauw, which began in 1984, I was among the planners of the 1986-1987 library renovation. That work moved the archives from the basement to the second floor, our now vacated location, in an area favored by students for the well-lit and comfortable space for study (and sleep). For more than 30 years, that space has housed the memories of two institutions, DePauw University and the United Methodist Church in Indiana.
In my 36 years at DePauw, service to our users has always been my first priority, and creating good finding aids is one of the most important things that an archives staff can do. Visitors are greeted and given information they will need to conduct their research and find what they're looking for.
Researchers used to have to visit to find out what was here. I long dreamed that we would "break out of the walls" of the archives and provide finding aids to researchers, wherever they were. That goal was not realized for years, but now the collections are available online. Every name and subject in every media type, from paper collections in boxes and folders to photographs, audio and video recordings on all formats, can be discovered through more than 18,000 finding aids.
The digital library, planned in 2008-10, has grown to include photographs, local and DePauw newspapers and magazines, a large collection of audio and a fledgling collection of video. A few of the more notable films in that collection are a 1940 Monon Bell game film; an episode of a 1950s TV game show, Twenty Questions, that featured DePauw President Russell Humbert; and a film of the May Day activities in 1950.
We also preserve rare books: faculty, staff and alumni publications; United Methodist publications; and the library of James Whitcomb, Indiana governor from 1843-48 and a U.S. senator from 1848 until his death in 1852. Whitcomb gave the collection to Indiana Asbury University, which had few books at the time, so it was a major gift. Unfortunately, many of the books were lost in the 1879 fire that destroyed DePauw's first building, the Edifice. Those we have were saved by students who threw them out of the windows.  
My favorites? My answer changes every time something new comes in or is discovered.
With millions of documents and recordings, it is nearly impossible to describe even a fraction of the historical treasures. Many more recent acquisitions will become more valuable with time. For example, for the DePauw 175th anniversary in 2012, student groups gathered materials for a "time capsule" to be opened at the bicentennial. Students also sent collected digital files of the activities of the Justin and Darrianne Christian Center for Diversity and Inclusion, and some Greek houses have deposited their records at the archives, too.
My favorites? My answer changes every time something new comes in or is discovered. One highlight is the 708-page James Riley Weaver Civil War diary. Weaver, later a political science professor at DePauw, was a Union cavalry officer who was captured and spent 17 months in Confederate prisons and camps. Another are the love letters of Maude and William Wylie written in the 1890s while Will was a student at Garrett Biblical Institute and Maude was at home in Paoli, Indiana. One can see a relationship grow and develop with the inevitable ups and downs that result from a letters-only courtship. A third favorite are the scrapbooks and letters that Rachel Lahti Donnelly '59 wrote to her parents and their responses. Scrapbooks, nearly all made by women, are windows into students' lives at DePauw.
I will miss our archives on the second floor of Roy O. West Library overlooking the Holton academic quad. It makes a difference in having had a hand in designing it. But a new era is coming to the archives and a new archivist to go along with it. We have made a lot of progress over the years and there is much more to do. Art professor Robert Kingsley once asked me when I would retire. I answered that when I was done, and I was not done yet. Of course I would never be done, since history is made daily. There is much more to do to document the rich history of DePauw and the United Methodist Church and to get it to the people who need it. I look forward to seeing what lies ahead.
Old Gold
is a regular feature of DePauw Magazine, which is published three times a year.
DePauw Magazine
Summer 2020
A GATHERING PLACE FOR STORYTELLING ABOUT DEPAUW UNIVERSITY
Whether we are writing about the intellectual challenge of our classrooms, a campus life that builds leadership, incredible faculty achievements or the seemingly endless stories of alumni success, we think DePauw has some fun stories to tell.

101 E. Seminary St.
Greencastle, IN, 46135-0037
(765) 658-4416

News and Media