The Hartman Center for Civic Engagement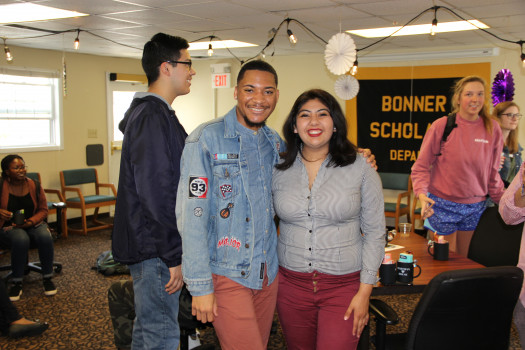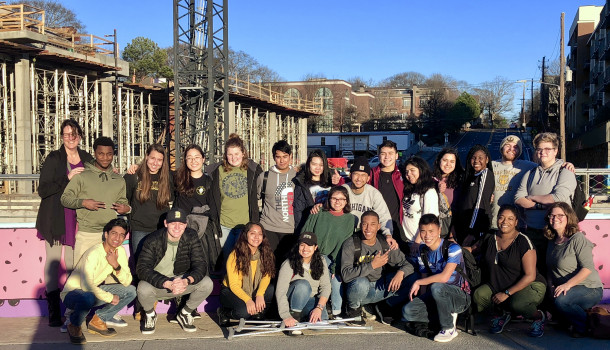 The Hartman Center for Civic Engagement strives to develop students into active community members with an understanding and respect of diversity and social justice by facilitating authentic service experiences through collaborative community partnerships.
DePauw University and Greencastle, Putnam County have a long shared history of reciprocal service. The Hartman Center for Civic Engagement was established in 1995 and serves as a connector between campus and community. Students engage in Hartman Center service events, regular volunteerism, leadership development, course-based projects, and capacity-building internships locally.
Stay Engaged this Fall
Some students are remote and others are on campus, but wherever you are we're committed to connecting you to our Putnam County community! Sign up here for service opportunities!
Join us every Monday at 4pm for our weekly Monday Matters series.
Covid- 19 Fall 2020 Update
The Hartman Center is operating entirely online for the Fall 2020 semester! To learn about current service opportunities or connect with staff, reach out to us via email or schedule an appointment via our calendar links, available below! Follow us on instagram for regular updates, opportunities, and a look into service work!
Jessie Scott, Hartman Center & Bonner Scholar Program Director, Appointment Page
Valerie Rudolph, Bonner Scholar Program Coordinator, Appointment Page
Chelsea Naylor, Coordinator of Community-Based Learning, DePauw Service, Stone Scholar, Appointment Page
Paul Johnson, Bonner Faculty Advisor, Appointment Page