Biology
Biology is the application of scientific principles and procedures to the understanding of living things. The major in biological sciences introduces the student to the art of scientific discovery, and provides an exposure to the full breadth of biological systems, from molecules to ecosystems.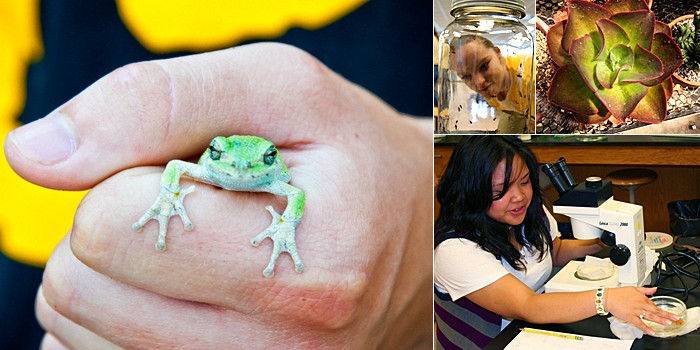 Students can pursue concentrations within the major, specifically cell and molecular biology, organismal biology, environmental biology, and neuroscience.
The Biology Department offers numerous opportunities for collaborative work with faculty, as well as an extensive program of internships and research opportunities both on and off campus. Programs for off-campus semesters are available in the United States and in a variety of other countries.
The Department has excellent facilities, including well-equipped laboratories for tissue culture, DNA sequencing and bioinformatics, a large greenhouse, and a computer lab. Additionally, there is a field lab for teaching and research at the 480-acre Nature Park, which was dedicated in the fall of 2004.