Graduate & Professional School Preparation
When their days at DePauw are finished, our students go on to graduate school at some of the finest institutions in the world.
---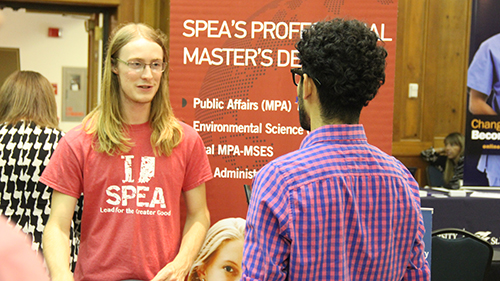 Almost 30 percent of the graduates in the Class of 2015 were pursuing graduate or professional school immediately following graduation. They study in a variety of fields, including medical school, law school, engineering and more.

DePauw advisers can help prepare you at each stage of the process, from helping you determine what programs interest you to review for entrance exams to prepare for interviews. DePauw students receive advising from faculty and staff, and alumni also are available to assist students seeking to attend graduate schools in a variety of academic disciplines.

Learn more about several graduate fields, as well as our advisers, in the table below.
---
Pursuing & Applying to Graduate School
Pursuing a Medical & Allied Health Care Field
Graduate & Professional School Advisers