Medical & Allied Health Advising
Jump to a Section:
Skills & KnowledgeCoursesApplication MaterialsHealth AdvisingHealth Care Guides
---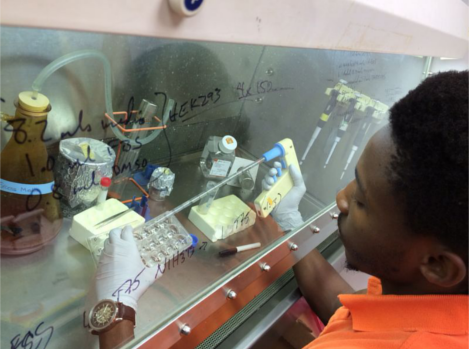 Whether you are a first-semester, first-year student looking for more information on potential careers in health care, or a senior practicing admissions interviews, the Hubbard Center can help you every step of the way! The Hubbard Center provides advising for students interested in pursuing a career in medical and allied health care fields, including advising on course selection, entrance exam preparation and application completion. You can learn more about available resources and support by learning about the process and resources below.
---
Skills & Knowledge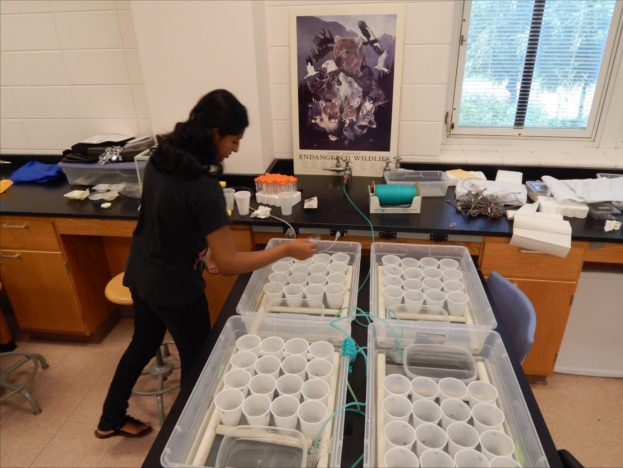 No single formula guarantees acceptance to medical school. A practicing pediatrician may need different personal and academic qualifications from a research pathologist, for example. However, there are things that you can do to increase your chances of success:

- Engage enthusiastically in your whole undergraduate education
You can choose a major – science or non-science – that interests you, and pick challenging courses outside the major that you also find to be of interest. Because they are interested in learning, successful applicants do well in this variety of coursework. Their professors get to know them and can provide strong letters of recommendation.

- Do well in premedical science courses
Whether your major is science or non-science, you should have a genuine interest and scientific understanding that shows in your work in the required premedical courses.

- Show accomplishment and leadership outside the classroom
Students get involved with something worthwhile that they love doing – volunteering, mastering a musical instrument, conducting research, engaging in a leadership role within a student organization, overseas study and service, etc. There are numerous organizations and opportunities that you can join starting in your first semester on campus!

- Learn from doctors and hospitals
During the two to three years prior to applying for medical school, you can shadow, intern, work or volunteer with doctors and/or in hospitals. The Hubbard Center can coach you in appropriate networking methods, but ultimately it is up to you to reach out and create your own opportunities. Many internship and job opportunities are posted within TigerTracks; often shadowing opportunities come from personal contacts who can attest to your character.

- You should have an MCAT score at the 79th percentile or higher

- You should have a science GPA of 3.4 or higher
---
Courses
It is best to begin taking these courses during your first-year on campus.
Take all prerequisite courses for a grade. At DePauw. you will learn the content of these courses in small classes taught by professors who will prepare you very well for what you will experience on your highly rigorous path.

Note: The courses listed above satisfy most of the admissions requirements at U.S. Medical Schools. However, each school may not require all of these and schools may require additional courses (such as Genetics). Ultimately, it is the responsibility of the applicant to know the exact requirements and deadlines for each school to which they apply.
---
Application Materials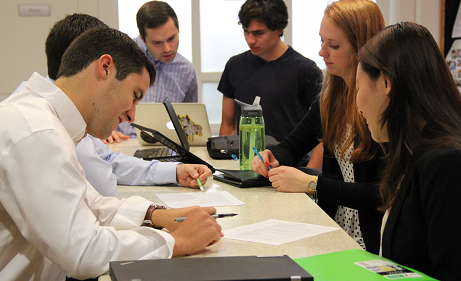 The application process to medical and allied health programs involves multiple steps. It is best for you to begin planning earlier to make sure that you have each item completed well in advance of the deadline. This will maximize your potential to be successful. Some items to prepare for include:


MCAT
The Medical College Admission Test® (MCAT) is a standardized, multiple-choice examination designed to assess your problem solving, critical thinking, writing skills and knowledge of science concepts and principles prerequisite to the study of medicine. Scores are reported in four areas: 1) Chemical and Physical Foundations of Biological Systems, 2) Critical Analysis and Reasoning Skills, 3) Biological and Biochemical Foundations of Living Systems and 4) Psychological, Social and Biological Foundations of Behavior.

Primary Medical School Applications
Primary application will go to one of two centralized application services in the U.S. AMCAS is the service used by all allopathic (M.D. conferring) medical schools and AACOMAS is the service used by all osteopathic (D.O. conferring) medical schools. When applying, you should submit your application electronically via the AMCAS and/or AACOMAS websites. The fee for AMCAS processing and 1 medical school designation is $160; each additional school is $37. The fee for AACOMAS application for the first school is $195, with a fee of $35 for each additional school. Both processing services have fee assistance programs (FAP). Please visit each website for more information.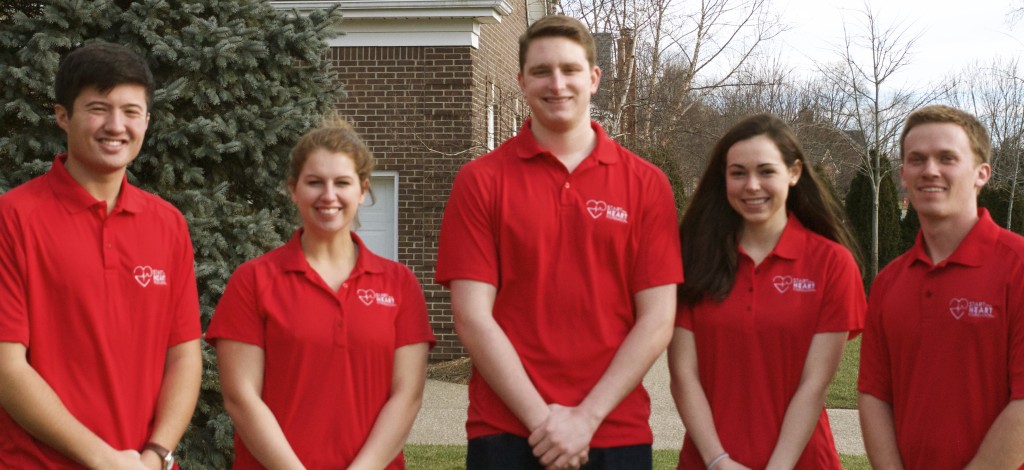 Secondary Applications
Most schools require a secondary application in addition to the primary application. Once the primary application is received, schools that require a secondary application will contact you directly requesting a secondary application. Secondary applications generally require that a student respond to several additional essay questions that are generally more school-specific. Be mindful that some schools request a secondary application from all applicants, and other schools only ask preferred applicants for secondary applications. There are additional processing fees associated with submission of secondary applications, usually ranging from $35-$100 per school.

Personal Statements/Essays
The personal statement is your chance to shine and to set yourself apart from other applicants. It is essential that you demonstrate the personal qualities that will make you an excellent physician. You should tell a story; not revisit their resume. You should make it informative an engaging. Make sure that the statement is clearly written and grammatically correct.

Letters of Recommendation/Evaluation
You should have developed and cultivated strong relationships with at least a few professors during your time at DePauw. It is not the job of the faculty to provide you with letters of recommendation. It is through a strong relationship that the faculty will feel comfortable providing a strong letter of recommendation for you. A letter of recommendation should attest to your maturity, ability, character and integrity. Letters from professors and advisors carry more weight than letters from friends or employers, unless the employer can directly address your potential as a physician. When requesting a letter of recommendation, provide the faculty with the following: copies of your transcript, resume, and personal statement.
---
Schedule an Advising Appointment
Regardless of where you are in your search, the Hubbard Center can provide support. You are encouraged to schedule a meeting with Colleen McCracken, Ph.D., who serves as Health Professions Adviser. She can work with you on helping you determine which health care areas may be of most interest to you, what courses you should take to best prepare you and what additional opportunities you can take advantage of to bolster your candidacy to a post-graduate program.
---