Coquillette Peer Consultants
---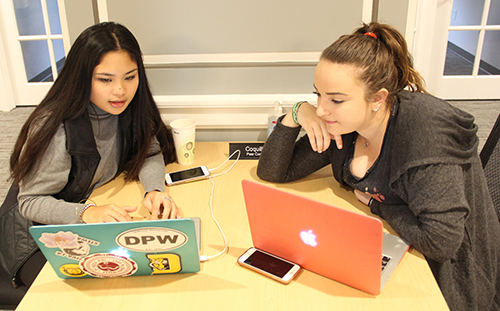 The Hubbard Center employs students each semester to help increase awareness and preparation of all DePauw students interested in pursuing internships, professional development, and off-campus study. The Coquillette Peer Consultants (CPCs), generously funded by Ken & Carrie Coquillette, help students with their resumes and cover letters, along with increasing awareness of professional opportunities available through the Hubbard Center. They also can answer basic questions about Extended Studies and semester-long off-campus opportunities, along with providing support on what you will need to prepare for your time off-campus.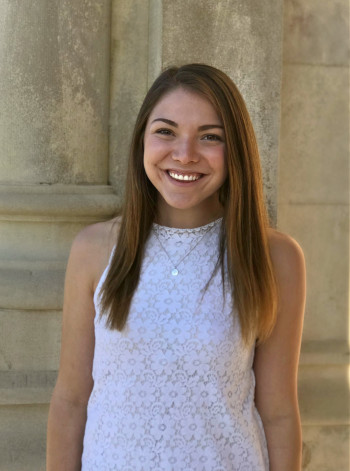 Miranda Dafoe '18
Hometown: Lebanon, Indiana
Major(s): Economics and Religious Studies
Miranda became interested in becoming a Coquillette Peer Consultant during her time as a Management Fellow and Ambassador of the program. Miranda enjoys advising students on professional documents and study abroad programs after her internship in India during junior year and two Winter Term courses abroad. On campus, she is also in rock climbing club, Greek life, international student association and serves as an International Student Ambassador and Women in Economics and Business president.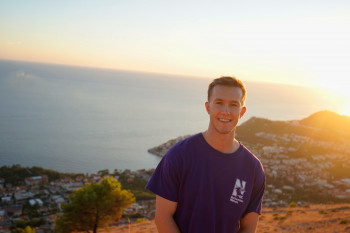 Sam Rivera '19
Hometown: Elmhurst, Illinois
Major: Political Science
All throughout high school and college, I've met mentors who have helped me prepare for my future and make important decisions. I became a Coquillette Peer Consultant because I wanted to pay it forward and apply my ability to connect with people, learn about their goals, and help them optimize their experience and achieve success.
My Le '20
Hometown: Hanoi, Vietnam
Major: Communication
Beside working with students, I love being Coquillette Peer Consultant because I got to meet the amazing staff at Hubbard Center. Not only have I learned how to apply professional skills from the staff, I also enjoy having conversations about life goals with the Hubbard Center team.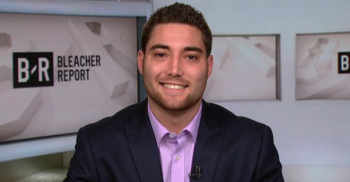 Dominic Miranda '19
Hometown: Nappanee, Indiana
Major: Communication
I am a rising senior student-athlete who aspires to be in sports radio or television. I frequently apply my communication skills and ambition in my role as a Coquillette Peer Consultant.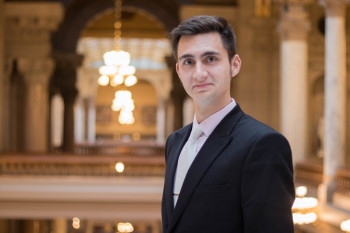 Marko Mavrovic '19
Hometown: Portage, Indiana
Major: Political Science
Public service and international relations are my main career interests. I studied abroad in Scotland and have had internships at multiple levels of government. I'm always eager to help others find the path to their ideal career and life!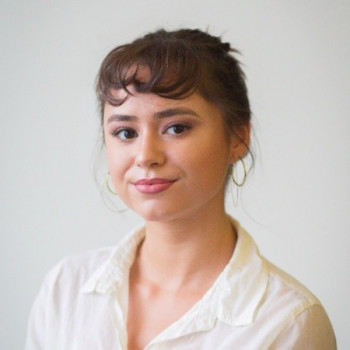 Tabatha Sotomayor '20
Hometown: Chicago, Illinois
Major: English Writing
At the intersection of English and Computer Science stands media. With my focus in media studies I intend to pursue a career that addresses the misrepresentation of marginalized groups and work for a more just society. As a Coquellette Peer Consultant I am able to develop the important professional skills necessary for this kind of work.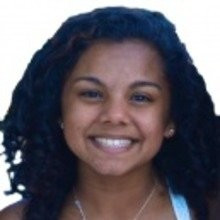 Alyssa Seneviratne '18
Hometown: New Albany, Ohio
Major: Economics
As a freshman and sophomore, I was unaware of the opportunities and help the Hubbard Center offered when it came to external opportunities and resume building. Therefore, I felt like being a Coquillette Peer Consultant would allow me to reach out to students of all years for them to realize how much the Hubbard Center can help them throughout their collegiate career.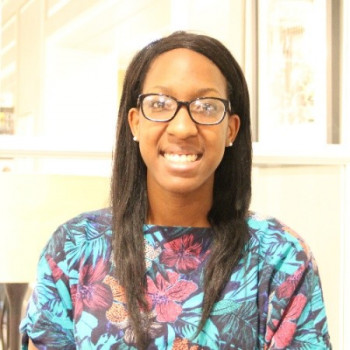 Shirley Tandy '18
Indianapolis, Indiana
Major: History
I will graduate in May 2018 and move to D.C for the summer to work for the Envision Program. I will return to Indianapolis in the fall to finish prerequisites and will apply to graduate schools during the spring 2019.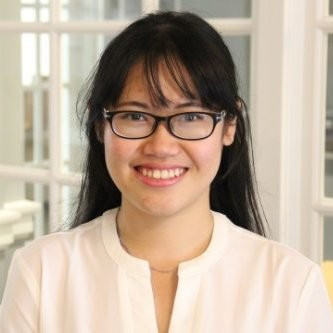 Vy Phan Tuong Le '19
Ho Chi Minh City, Vietnam
Major: Environmental Geoscience
Vy Le is a rising senior who is passionate about the environment and how science can be applied to solve complex real-world problems. Vy has been involved on campus as a Resident Assistant, Vice President of Geology Club, Coquillette Peer Consultant, and Quantitative Reasoning Tutor.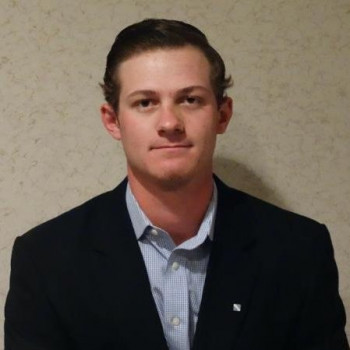 Philip Bork '19
Park Ridge, Illinois
Major: Economics
I am a rising senior at DePauw who is involved in Baseball and the Consulting Club. During summer 2018, I will intern with TransUnion in Chicago, Illinois.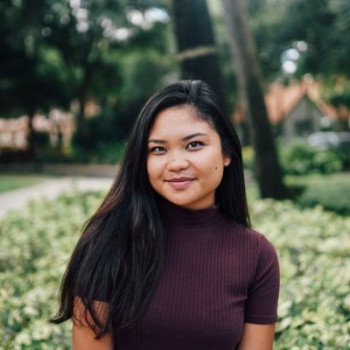 Francesca Moya '19
Chicago, Illinois
Major: Computer Science
I was born and raised in the Philippines. I moved to Chicago when I was 9 years old and have lived there ever since! I have been a Coquillette Peer Consultant at the Hubbard Center since arriving at DePauw as a first year student. Additionally, I am a Computer Science department Teacher's Assistant, Junior Chair of Association for Computing Machinery - Women, and a member of Pi Beta Phi international fraternity for women.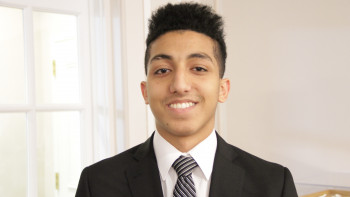 Mohammad Hussain '18
Brooklyn, New York
Major: Economics
Mohammad has been with the Hubbard Center as a Coquillette Peer Consultant since his sophomore year. He is also a member of the Management Fellows Program at DePauw.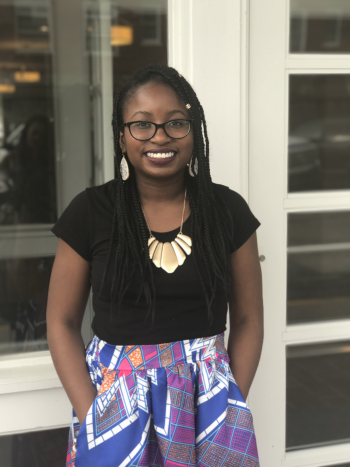 Kamil Hester '20
Chicago, Illinois
Major: Biology
I became a Coquillette Peer Consultant because I wanted to help students gain exciting new employment experiences whether that be through internships or by studying abroad. Advising students has played a role in improving my own professional skills. I hope that through my work, and that of my fellow Coquillette Peer Consultants, all students feel they have access to resources that will enhance their career while at DePauw and beyond.
Contact the Hubbard Center for Student Engagement to learn more about becoming a Coquillette Peer Consultant!