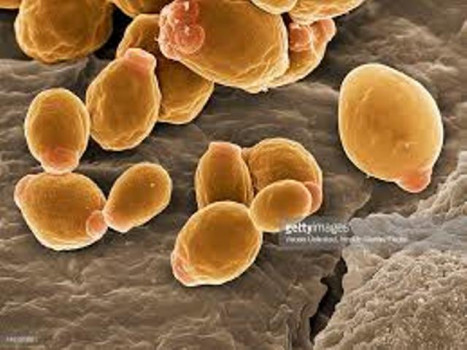 Background
I came to DePauw University in 2005 after working as a post-doctoral fellow at the University of Minnesota. I started my academic career at Centre College in Danville, KY where I majored in Biochemistry and Molecular Biology with a minor in Biology. I came to college wanting to be a physician but realized around my junior year that the lab and teaching were calling me more than medicine. After college I earned my PhD in Microbiology at the University of Virginia where my love of chromosomes, DNA, histones and yeast began. My teaching interests lie in Molecular Biology (BIO315), Microbiology (BIO250), Molecules, Genes and Cells (BIO101) as well as topics courses in Microbial Behavior, Microbes and Human Health and Epigenetics. When I'm not teaching, I supervise undergraduate students in independent research projects in collaboration with a lab at the Indiana University School of Medicine. My family and I love to travel and explore both near and far.
Lines of Research
INTEREST B - Microbial Diversity in DePauw Nature Park Ponds
Role of Elongation Factors in RNA transcription
The process of "copying" genetic information from DNA into RNA is known as transcription. In the model system I study, Saccharomyces cerevisiae (Baker's yeast), the RNA polymerase enzyme is aided by many proteins known as elongation factors. These factors may be involved in dealing with the DNA template that the RNA polymerase has to read to synthesize a complementary RNA molecule or proteins that help to process the newly synthesized RNA so it can be used for the cell. What is particularly fascinating is that over 60 of these elongation factors are not required for the yeast to live (non-essential). In collaboration with Dr. Amber Mosley at the IU School of Medicine, we investigate what happens to yeast if you remove one of these non-essential elongation factors. Through the techniques of mass spectrometry and quantitative analysis, we are able to generate protein interaction profiles of the elongation factors with the RNA polymerase. Several of the key elongation factors we're investigating have homologues in humans which have been linked to disease, such as cancer. We hope that by understanding the relatively simple system in yeast, we can extrapolate that information to a more complex disease situation in humans.

STUDENT COLLABORATION
There are several ways that students have made key contributions to this research interest. To date, over 80 students in the Molecular Biology (BIO315) course I teach have worked to generate knock-out yeast strains of the non-essential elongation factors. I have directly supervised 13 independent research students taking BIO490 for academic credit and have had the opportunity to work with several students on summer internships at the IU School of Medicine in Dr. Mosley's lab

PUBLICATIONS
This publication describes the results of a proteomics experiment in yeast where we biochemically isolated a protein involved in RNA transcription and determined that it interacts with a key protein kinase known to be involved in the production of RNA. Student co-authors have an asterisk * next to their name.
Lynn Glowczewski Bedard, A. Boyd*, R. Dronamraju, G. O. Hunter, J. L. Kerschner, E. Devlieger*, B D. Strahl, and A. L. Mosley. (2016) Quantitative analysis of dynamic protein interactions during transcription reveals a role for casein kinase II in PAF complex phosphorylation and regulation of H2B monoubiquitylation, Journal of Biological Chemistry. doi: 10.1074/jbc.M116.727735 - Download PDF
How does research influence Teaching at DePauw?
Being an active researcher allows me to bring the latest techniques and knowledge into the classroom and lab. Since I am able to work during the summers in a graduate level research lab, I am constantly learning to do new experiments and reading about what other scientists have been able to accomplish. Students learn best when their instructor is passionate about what they do and here at DePauw, faculty are able to pursue key research questions which bring new findings to the scientific community and the classroom.