Nicole Pacino
History Professor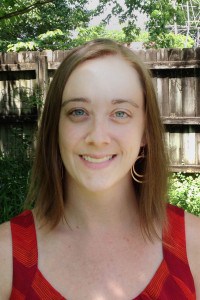 Nicole Pacino is a 2002 graduate of DePauw who earned her degree in Conflict Studies with a minor in Women's Studies. She currently works as an Assistant Professor of History at the University of Alabama in Huntsville, where she joined the faculty in 2013. Upon graduation she directed our very own Russell J. Compton Center for Peace and Justice during the 2002-2003 academic year. Then, after leaving for California, she earned an M.A. in Latin American and Iberian Studies in 2007 and her Ph.D. in History in 2013, both from the University of California, Santa Barbara. Her research and fields of interest are far-reaching and varied, including Latin America, science and medicine, gender, race and feminist studies.
After graduating from DePauw, Nicole worked with activists in Ecuador who opposed the construction of open-pit copper mining in their community. During her time in Ecuador she conducted interviews with numerous anti-mining activists, which form the basis of her graduate thesis. But she has not limited herself to one place or time: her dissertation was an in-depth investigation of the extension of public health programs to the countryside in Bolivia after the 1952 revolution that put the National Revolutionary Movement in power.
Moving again onto a completely different subject matter, she is currently working on a research project on the social and cultural history of quinoa in the Andean region. Drawing from her wildly varied experiences and research interests, Nicole teaches survey classes of world and Latin American history, as well as upper level classes about gender, Latin American film, globalization and food history.
Nicole remembers her time at DePauw fondly as a period that shaped her thinking about the world and led to her decision to pursue graduate studies in Latin American history. While all of her classes challenged her to think about the broader world and her place within it, her classes in women's studies were among the most transformative. To this day, she still thinks about readings and conversations from Meryl Altman's feminist theory class. She constantly draws from what she learned in her women's and gender studies classes in teaching her own classes and in her research. Additionally, she is an editor for a history of sexuality blog called Notches: (re)marks on the history of sexuality, where she is responsible for Latin American related content.