DePauw's Honor Scholar Program is the only Indiana program with the opportunity to study abroad at the University of Glasgow, Scotland through the Principia Consortium.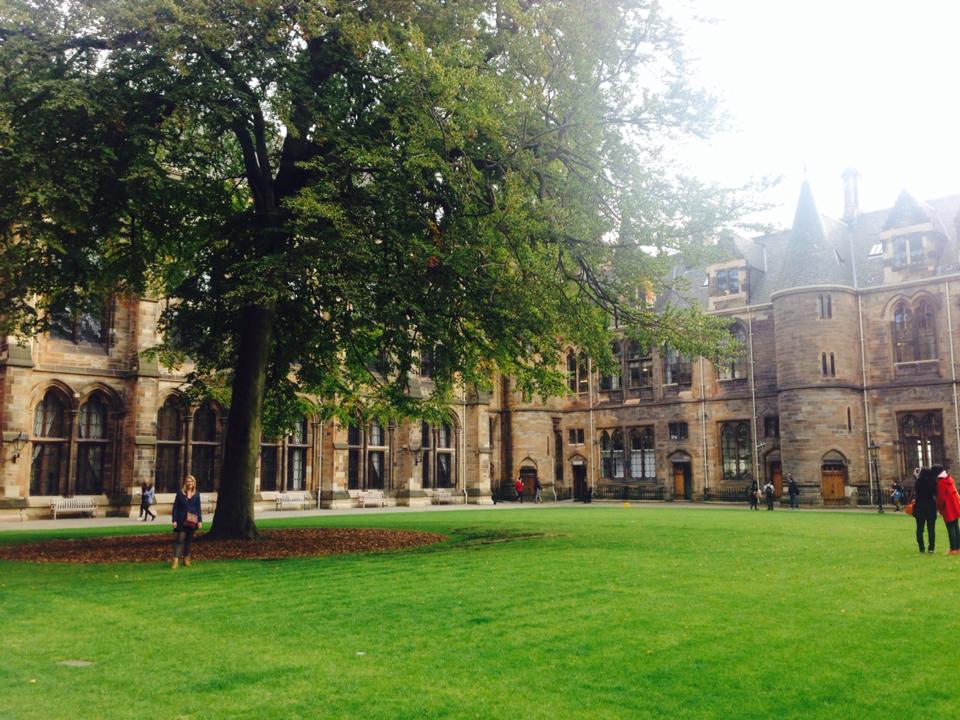 Students who participate in the Principia Consortium will have the opportunity to complete the course --The Scottish Enlightenment -- which can fulfill required Honors Seminars (either Arts/Humanities or the Social Science courses), but does not fulfill university distribution requirements.

Another attraction for students with an interest in medicine, biology, or biochemistry is the Functional Anatomy course: an undergraduate course which utilizes cadavers.
Interested students should apply directly to the Principia Consortium program once they are approved for Study Abroad through the Hubbard Center for Student Engagement.
Photo right: Sydney Cason '16, photographed while studying at the University of Glasgow
---
---
For the curious, the fearless, and the passionate
---
---