Honor Scholar Program
Highlights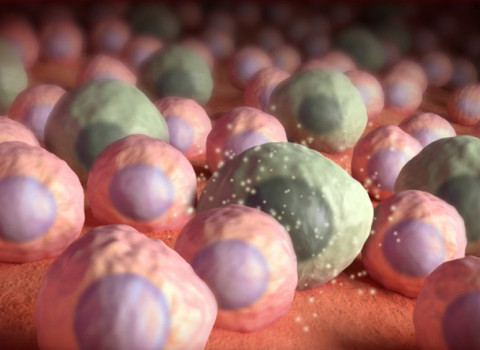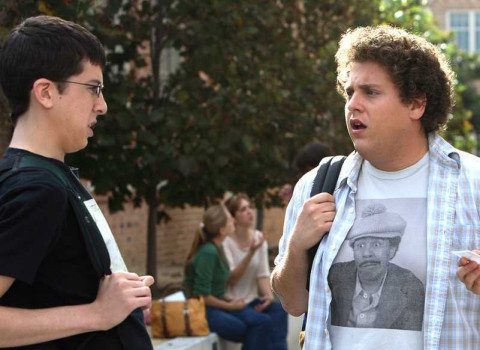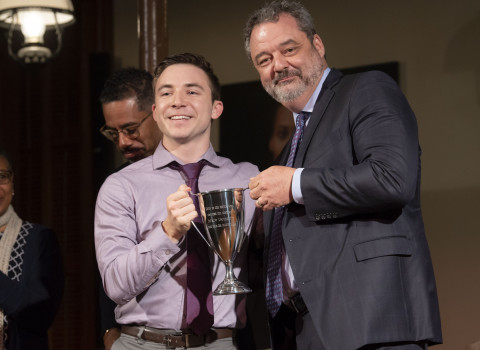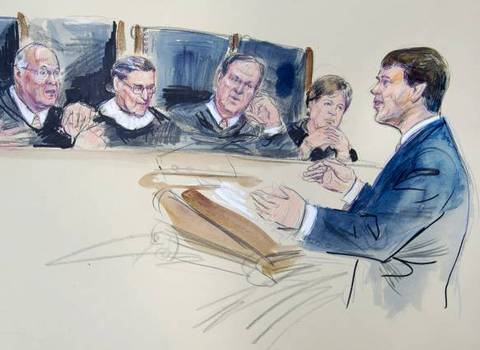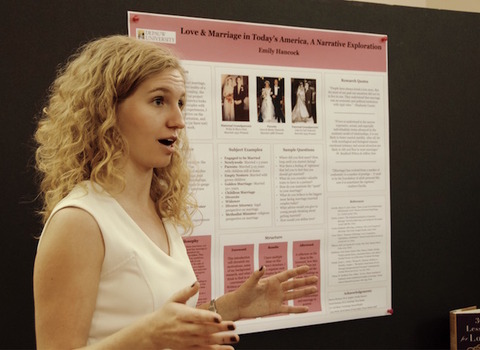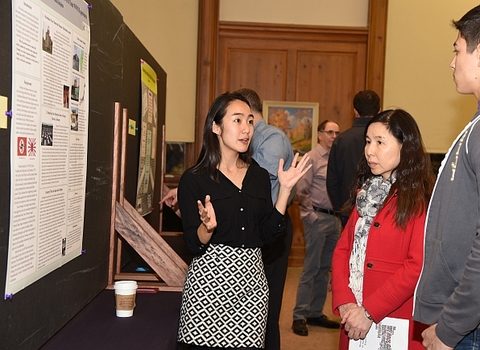 The Honor Scholar Program is open to DePauw students of any major who show unusual promise and commitment to the development of the life of the mind. Each year a small number of carefully selected first-year students are invited to participate in the program and the special opportunities it presents.

Who We Are
The Honor Scholar Program at DePauw University creates space for students to explore the connections between areas of human knowledge, lets you act on your curiosity about a wide range of topics, and calls on your intellectual courage and leadership as we strive to understand the most critical issues of our time.
The program challenges students and asks them to challenge themselves through small, discussion-based, interdisciplinary seminars in which students engage actively with each other and with their professors. In their senior year, Honor Scholars design and complete a yearlong project, working closely with a faculty advisor and a committee of professors.
Honor Scholars come from all backgrounds and majors, and go into all fields, but are united by their curiosity, interdisciplinary thinking, willingness to engage respectfully with each other on even the most challenging topics, and their appreciation of a variety of backgrounds and perspectives.
Program Requirements
•Two first-year seminars (HONR101 and HONR102)
• Three 300-level area seminars (HONR300A, B, and C)
• Year-Long Independent Senior Thesis Project (HONR401 and 402)
Honor Scholar students chose their own major/s. The program can also be combined with a Fellows program (e.g., Management, Media, or Environmental).
For more information about the Honor Scholar Curriculum, see here.
"𝕱𝖔𝖗 𝖙𝖍𝖊 𝖈𝖚𝖗𝖎𝖔𝖚𝖘, 𝖙𝖍𝖊 𝖋𝖊𝖆𝖗𝖑𝖊𝖘𝖘, 𝖙𝖍𝖊 𝖕𝖆𝖘𝖘𝖎𝖔𝖓𝖆𝖙𝖊, 𝖙𝖍𝖊 𝖙𝖍𝖎𝖓𝖐𝖎𝖓𝖌, 𝖙𝖍𝖊 𝖊𝖆𝖌𝖊𝖗, 𝖙𝖍𝖊 𝖈𝖔𝖚𝖗𝖆𝖌𝖊𝖔𝖚𝖘, 𝖙𝖍𝖊 𝖗𝖊𝖘𝖊𝖆𝖗𝖈𝖍𝖊𝖗, 𝖙𝖍𝖊 𝖑𝖊𝖆𝖉𝖊𝖗, 𝖙𝖍𝖊 𝖈𝖔𝖓𝖓𝖊𝖈𝖙𝖔𝖗, 𝖙𝖍𝖊 𝖈𝖗𝖎𝖙𝖎𝖈𝖆𝖑, 𝖙𝖍𝖊 𝖈𝖔𝖓𝖈𝖊𝖗𝖓𝖊𝖉, 𝖙𝖍𝖊 𝖜𝖆𝖓𝖉𝖊𝖗𝖊𝖗, 𝖙𝖍𝖊 𝖖𝖚𝖊𝖘𝖙𝖎𝖔𝖓𝖎𝖓𝖌, 𝖙𝖍𝖊 𝖙𝖍𝖔𝖚𝖌𝖍𝖙𝖋𝖚𝖑, 𝖆𝖓𝖉 𝖋𝖔𝖗 𝖙𝖍𝖔𝖘𝖊 𝖋𝖚𝖑𝖑 𝖔𝖋 𝖜𝖔𝖓𝖉𝖊𝖗."𝕯𝖊𝕻𝖆𝖚𝖜 𝖀𝖓𝖎𝖛𝖊𝖗𝖘𝖎𝖙𝖞'𝖘 𝕳𝖔𝖓𝖔𝖗 𝕾𝖈𝖍𝖔𝖑𝖆𝖗 𝕻𝖗𝖔𝖌𝖗𝖆𝖒
APPLY NOW