Lawren Mills '01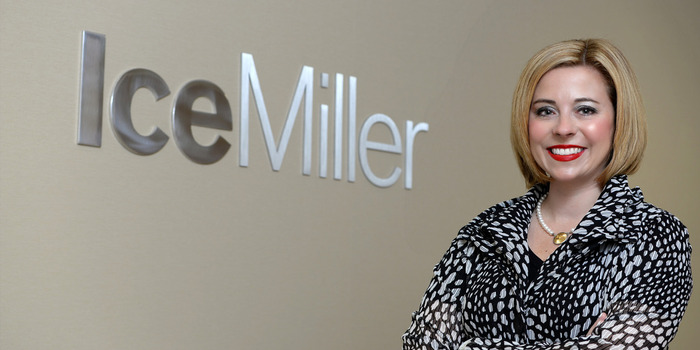 "I quickly noticed other De​P​auw graduates and Management Fellows all throughout Gov. Daniels' administration — senior staff, agency heads, budget experts. Why? Because our training wasn't one-dimensional."
Partner, Ice Miller LLP

Used Management Fellows to explore business principles within the field of communications

Specializes in health care and life science policy as a political lobbyist

Served as Indiana Gov. Mitch Daniels' chief lobbyist
Lawren's Story
Lawren Mills joined Ice Miller in 2011, concentrating on public affairs management, including legislative monitoring and representation, administrative law and government procurement, campaign finance and election law compliance. She has a particular focus on policy issues affecting the health care and life science industries.
She earned her bachelor's degree cum laude in communications from DePauw University, where she was also a Management Fellow, and received her juris doctorate from Indiana University's Robert H. McKinney School of Law.
"Management Fellows allowed me to put my own special touch on the leader and professional I wanted to be," Mills says. "It allowed me to forge my own path rather than forcing a 'preferred' path on me. I didn't want to major in economics, and I didn't want to go into finance or banking. Yet, I wanted to learn business principles that would be useful universally, no matter what profession I chose to go into. Management Fellows gave me the exact blend of rigor and creativity I wanted and needed."
Lawren previously served as the senior policy director and legislative director in Indiana Governor Mitch Daniels' administration. During her five years as aide to the governor, she advised on issues relating to Medicaid, public assistance, child welfare, public health, and insurance.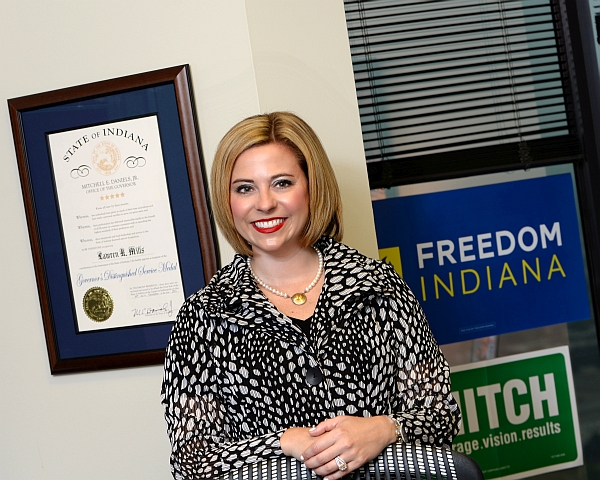 Further, Lawren served as the governor's chief lobbyist, successfully coordinating a legislative agenda that included a balanced budget without a tax increase, transparencies in local government, historic education reforms, economic development legislation and redistricting.
"I often get asked what a typical day as a lobbyist is like," Mills says. "My response is always the same: the only thing consistent about my days are their inconsistencies. DePauw and Management Fellows taught me how to adapt, react, change course, and land on my feet... all in a moment's time."
Lawren's prior experience includes serving as the strategic initiatives program director at the Indiana Family and Social Services Administration where she researched policy issues affecting the health care and social service funding agency. She also spent two years in private practice in the areas of health law and labor and employment law.