Christopher Edley, Jr.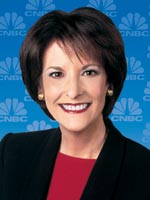 November 5, 1997, Greencastle, Ind. - Gloria Borger -- a political reporter for U.S. News World Report, and a regular panelist on CBS' Face the Nation and PBS's Washington Week in Review; and Christopher Edley Jr. -- a Harvard University law professor who has served as an adviser to President Bill Clinton -- are on the DePauw University campus for two events today. The Timothy and Sharon Ubben Lecture Series presents Edley speaking at 4 p.m. in Watson Forum on "What is President Clinton Asking Us To Do? The National Conversation About Race." At 7:30 p.m., Edley and Border will discuss "Dating Across Racial Lines: Then and Now," also in Watson Forum. Both events are free and open to all.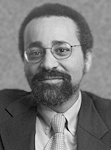 Gloria Borger started her magazine career at the Washington bureau of Newsweek, where she began as a general assignment reporter covering a variety of stories ranging from the Three-Mile Island nuclear accident to presidential campaigns. Politics soon became her beat, and she was named Newsweek's chief congressional correspondent, the title she held before moving to U.S. News and World Report. Borger first entered journalism as a reporter at the now-defunct Washington Star where she won a series of Front Page awards. While there, she also co-authored Federal Triangle, a spoof about political life in Washington. Gloria is a 1974 graduate of Colgate University in Hamilton, New York, where she has served on the board of trustees. She was also the recipient of an IBM-sponsored Watson Traveling Fellowship to study the British press.
Professor Christopher Edley, Jr. has taught at Harvard Law School since 1981. His recent book, Not All Black & White: Affirmative Action, Race and American Values, grew out of his work as special counsel to President Clinton, and director of the White House review of affirmative action. He is also the author of a treatise, Administrative Law: Rethinking Judicial Control of Bureaucracy. He is founding co-director of The Civil Rights Project, a recently launched think tank based at Harvard.
Professor Edley served in 1992 as a senior adviser on economic policy for the Clinton-Gore presidential transition team, and then for two-and-a-half years in the Clinton Administration. In February of 1995, he was appointed special counsel to President Clinton. In that capacity he led the White House review of affirmative action programs and participated in developing the President's July 1995 "Mend it, don't end it" speech on affirmative action. In June, Edley was named a senior adviser, in a consulting capacity, to the President's Advisory Board on Racial Reconciliation. Professor Edley is a 1973 graduate of Swarthmore College, where he received high honors in mathematics and economics; and a 1978 honors joint-degree of the Kennedy School of Government (M.P.P.) and of Harvard Law School, where he was an editor of the Harvard Law Review.