21st Century Musician Initiative
21st Century Musician Initiative (21CM)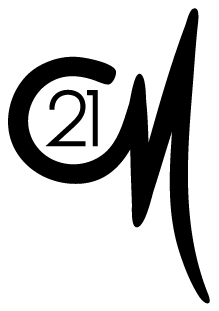 The 21st Century Musician Initiative places DePauw in a national dialogue about reimagining skills and mindsets and repositioning the curiosity, creativity and collaboration at the heart of music-making. The initiative strives to establish music's relevance at the center of our communities and to develop curricular and cocurricular best practices at DePauw that enable our students to live a life of meaning and understanding; make a difference in the world, with special attention to access, inclusivity and awareness; and develop a thriving career. 
Students benefit from a commitment to extended visits by renowned guest artists each semester. The Green Guest Artist concerts, the Music of the 21st Century Festival, a Broadway Masters program, guest scholars, career-building workshops and internships are among the immersive programs that connect our students to musicians who are forging new paths in the musical world.
21CM at DePauw offers a Community Music Program of musical instruction in instrumental and vocal music and Kindermusik® classes that foster young children's musical growth. As part of the program, the school has connected with local schools to develop youth strings and jazz programs.
21CM is also a curriculum that integrates new courses into the School of Music degrees: courses on entrepreneurship and state of the art; a practicum course; and electives. Core music courses are being reimagined to incorporate more musical genres and rethink how music is taught to connect with current music students.
Guests
Green Guest Artist Series
Our season is full of renowned performers from around the world. Past seasons have included guests such as Postmodern Jukebox, Imani Winds, tenor Lawrence Brownlee, Bobby McFerrin and Third Coast Percussion. Check out what we have to offer in our Green Guest Artist Concert Series.
Music of the 21st Century
Music of the 21st Century is an annual residency that brings some of the world's most outstanding composers to the DePauw University School of Music. It provides students and faculty members a special opportunity for personal interaction with these composers to study, perform and share with our audiences the music of our time.
Community Music School
The Community Music School at DePauw fosters broad access to high quality and affordable music training and education for learners of all ages.
These programs meet community needs, create an awareness of the connections between the community and the university, and develop pedagogical skills in DePauw School of Music students.
PROGRAMS
Applied Lessons
Dance Classes
Kindermusik
Greencastle Middle School Jazz Program
Youth Strings Program
Communiversity and Continued Learning Courses
Learn More