DePauw Opens NCAA Field Hockey Play on Saturday
November 10, 2013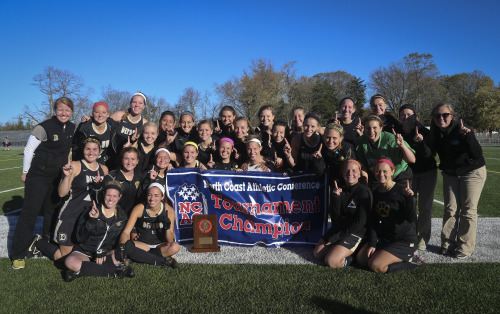 Greencastle, Ind. - The 17-4 DePauw field hockey team earned a first-round bye in the NCAA Division III Championship and opens second round play on Saturday, November 16, against the winner of Wednesday's Catholic (15-5) vs. Messiah (13-5) game. The full bracket is available here.
Saturday's game will take place at Christopher Newport University in Newport News, Va. The other second-round game pits the hosts against the winner of Wednesday's Centre vs. Lynchburg contest.
The Tigers advanced to the NCAA semifinals last year and are making their fourth overall appearance in the Championship.
More details posted when available.
Back