Sara Mummey '04 is Executive Director of Lafayette Symphony Orchestra
June 16, 2012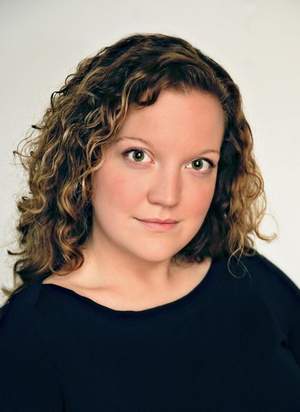 "Like her first year as operations manager and assistant director with the Lafayette Symphony Orchestra, Sara Mummey's first two months as executive director have been jam-packed," begins a story in Indiana's Lafayette Journal & Courier. Mummey, a 2004 graduate of DePauw University, "is the youngest LSO director in the symphony's 61-year history," reports Tim Brouk. "However, she has a resume full of classical and musical theater training to go along with her organizational and leadership skills."
The newspaper notes that "at DePauw University, she graduated with a musical arts degree in choral singing. Local theater fans may recognize Mummey from Civic Theatre musical productions. In 2011, she pitched in as a musical director for Purdue Theatre's successful
production of the The 25th Annual Putnam County Spelling Bee."
Mummey tells the publication, "We're still in planning stages for the new season and ready to roll in September. It's been grant writing and gaining corporate sponsors. The transition has been really smooth. It's been great."
Access the complete text at the Journal & Courier's website.
Back