Newspaper Covers Men of Note Reunion Concert
June 11, 2013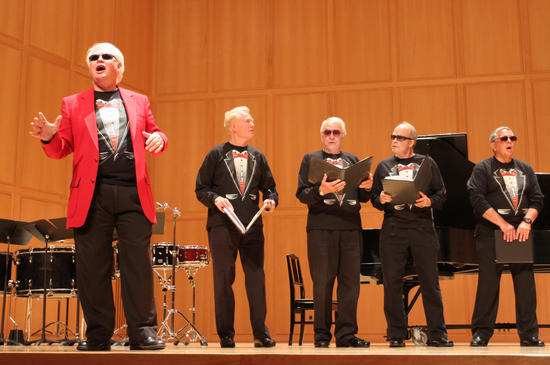 "We've had four reunions in the past 10 years," says Tim Grodrian of the Men of Note, the singing ensemble he's a part of. The 1967 DePauw University graduate is quoted in a Banner-Graphic article recapping Saturday's reunion performance by the group, which was founded on campus fifty years ago.
"We had a fabulous group that started in 1963 and we just never wanted to let it go," Grodrian tells the Greencastle newspaper. "As the years went on we began to realize that many of us are singers and done all kinds of things and that there isn't anything like the Men of Note."
"Two DePauw students, Frank Jacobs and (Dorn) Younger, founded the group, an independent student organization glee club," reports Lauren Boucher. "Younger was the group's writer, who created original close harmony arrangements from the 1930s, '40s and '50s. Jacobs acted as the pianist and recruiter to find singers.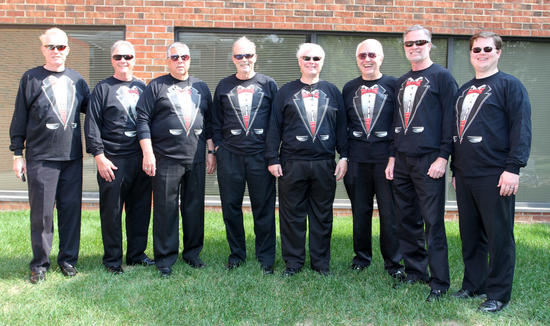 In the early years, the group performed at many of DePauw's functions including Mom's Day and Dad's Day concerts as well as serenades for that special someone. The group also played many off campus concerts including a joint show with the Wabash Glee Club as well as with the Indianapolis Sinfonietta and at Expo '67, the World's Fair in Montreal."
Access the complete text at the Banner-Graphic's website. Learn more about the Men of Note here. The newspaper previewed the concert, which was part of DePauw's Alumni Reunion Weekend celebration, last week.
Back