Brad Sexauer '73 Elected to Nonprofit's Board
March 17, 2013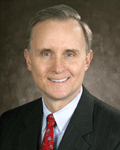 Brad Sexauer, vice president for strategy and market development at Saratoga Hospital in Saratoga Springs, New York, and 1973 graduate of DePauw University, has been elected to the board of directors of Saratoga Bridges. The nonprofit organization has served people with developmental disabilities and their families for more than 55 years.
The Saratogian reports that Sexauer brings to the board "more than 25 years of experience in health care management for both not-for-profit and for-profit businesses. Prior to joining the hospital in 2005, he was vice president with Danville Regional Health System in Danville, Va., and corporate vice president for planning at Ingalls Memorial Hospital in suburban Chicago."
The newspaper notes that Sexauer, who was a zoology (biological sciences) major at DePauw, also holds an M.B.A. from the University of South Dakota and a Master of Health Administration degree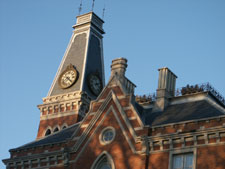 from Tulane University. "He is currently a member of the board of directors of the local affiliate of the American Heart Association, a member of the Rotary Club of Saratoga Springs, a Paul Harris Fellow of the Rotary International Foundation, a member of the board of directors of the Chamber of Southern Saratoga County and the Board of Visitors of DePauw University," adds the text.
You'll find the article at the paper's website.
Back