TV Industry is Being 'Revolutionized,' as Prof. Amanda Lotz '96 Predicted
July 14, 2013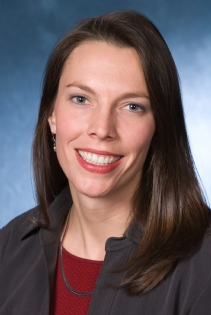 "It was 2007 when Amanda Lotz of the University of Michigan wrote a book entitled The Television Will be Revolutionized," notes Michigan Radio. The NPR broadcaster adds, "The professor of communication studies predicted that eventually TV will move from the broadcast network format we grew up with to an online subscription format."
Dr. Lotz is a 1996 graduate of DePauw University, where she was a communication major and member of the women's swimming and diving team. You can hear the complete interview here.
Amanda Lotz's other books include Beyond Prime Time: Television Programming in the Post-Network Era and Redesigning Women: Television after the Network Era. Read more in this previous story.
Back