Abby Tonsing '02 Receives Journalism Award
December 10, 2013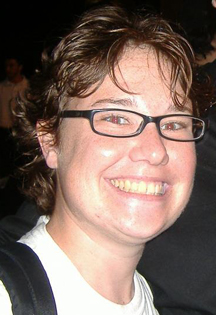 Abby Tonsing, a reporter for Indiana's Bloomington Herald-Times and 2002 graduate of DePauw University, is the winner of a first place award from the Hoosier State Press Association. Tonsing was awarded the top prize for "Best News Coverage with No Deadline Pressure" in the division of daily newspapers with circulations between 14,000 and 34,999.
The winning entry was headlined "Injured baby case raises questions." The judges commented, "Dogged reporting, compelling writing. Excellent job seeking answers and holding officials accountable."
The award was presented Saturday during the HSPA's annual newsroom seminar in Indianapolis. Tonsing was an English (writing) major at DePauw.
Access a complete list of winners here.
Back