ESPN Founder Bill Rasmussen '54 to Headline Wharton Sports Innovation Conference
March 14, 2012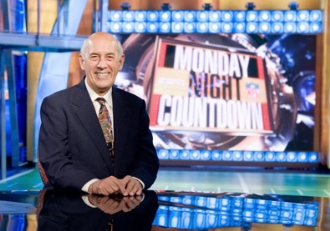 Bill Rasmussen, the entrepreneur and 1954 graduate of DePauw University who founded ESPN, will be the keynote speaker at the second annual Wharton Sports Innovation Conference this Friday, March 16, at Jon M. Huntsman Hall in Philadelphia. Founded in 2011, the conference serves as an annual forum for industry thought leaders and students to discuss cutting-edge innovations in sports and sports business.
Rasmussen, who authored Sports Junkies Rejoice! The Birth of ESPN, will speak at approximately 11:30 a.m.
Bill Rasmussen is among 39 business leaders interviewed in a recent book, Tough Calls From the Corner Office. He was recently recognized as one of the 2011 class of "The Champions: Pioneers &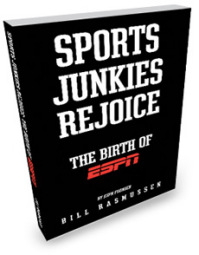 Innovators in Sports Business."
Jim Miller, the co-author of the recent book, Those Guys Have All The Fun: Inside the World of ESPN, recently told SportsBusiness Journal that Rasmussen "is a guy whose idea gave birth to, arguably, the most successful media story of our time."
He co-founded ESPN with his son, Scott Rasmussen, a 1986 graduate of DePauw and one of the nation's most recognized pollsters.
Bill Rasmussen will return to campus on October 4 to deliver a 175th Anniversary Distinguished Alumni Lecture. Learn more by clicking here.
Back