Jackie Joyner-Kersee to Give 161st Commencement Address
May 12, 2000

May 12, 2000, Greencastle, Ind. - Jackie Joyner-Kersee, a six-time Olympic medalist in track and holder of world and Olympic records, will give the address when DePauw University awards more than 500 bachelor's degrees in its 161st Commencement on Saturday, May 20. DePauw's commencement is scheduled at 1 p.m. at the traditional location, the lawn of the East College building. In case of rain, the ceremony will be moved into the Lilly Physical Education and Recreation Center.
The University will present Joyner-Kersee with an honorary Doctor of Public Service degree. Four other individuals, including three DePauw alumni, also will be awarded honorary degrees. The recipients and their degrees are:
Deborah Bial, founder of The Posse Program, a youth leadership development and college scholarship program designed to identify outstanding high school seniors in New York City's public schools Doctor of Public Service degree.
Eugene L. Delves, a 1950 DePauw graduate and a retired business executive who was a pioneer in the commercial use of computers and is heavily involved in community service - Doctor of Humane Letters degree.
Phyllis C. Leppert, a member of the DePauw Class of 1960 who serves as chief of the Reproductive Services Branch of the National Institute of Child Health and Human Development, National Institutes of Health - Doctor of Science degree.
Mary G. Meeker, a 1981 DePauw graduate, managing director of Morgan Stanley in New York City and the firm's Internet and PC software analyst - Doctor of Letters degree.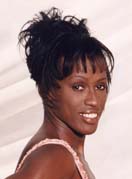 Commencement speaker Joyner-Kersee has built one of the most illustrious athletic careers ever and earned the title of "World's Greatest Female Athlete." However, she has earned the respect and admiration of her peers and fans for more than just her success as an athlete. As a way to give back to the community that has supported her, in 1988 she started the JJK Community Foundation, which fosters the development of leadership programs in urban areas across the United States. Now known as the Jackie Joyner-Kersee Youth Center Foundation, the community haven is located in her hometown of East St. Louis, Ill.
A businesswoman and entrepreneur, Joyner-Kersee heads Elite International Sports Marketing, Inc. and is a licensed NBA and NFL agent. She is the first female, first African-American, first Illinois native and the first active athlete to be appointed chairperson of the St. Louis Sports Commission. She also wrote an autobiography titled A Kind of Grace: The Autobiography of the World's Greatest Female Athlete.
Bial sought

creative ways to reach and support a talented, motivated, capable student population that could sometimes be missed by a traditional standardized college admission process. In 1989 she began The Posse Program, which selects and trains outstanding young leaders and places them in teams, called "posses," on the campuses of some of the most selective colleges and universities in the nation, including DePauw. The program's goal is to increase the numbers of talented young people from diverse backgrounds attending selective colleges, assist the colleges to establish more interactive climates of diversity on their campuses, and help the students to graduate and assume leadership positions in society. Following the success of the program in New York City, similar programs are being developed in Boston and Chicago.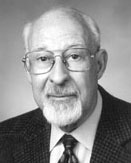 Delves, retired member of the board of partners of Arthur Andersen & Co., oversaw the installation of the first computer in industry in 1954 and has had a long career in computer systems consulting. He is a former chief operating officer of Saatchi and Saatchi Consulting in Washington, D.C., and he served as a consultant to Unisys and AT&T. Delves was instrumental in developing DePauw's student internship program, which provides students with real-work opportunities and has grown into a vital part of the DePauw experience. He has been active in United Methodist Church activities, and he is the former president and current finance committee chair of Methodist Youth Services, which provides group homes for severely difficult wards of the state. Delves is a member of DePauw's board of trustees.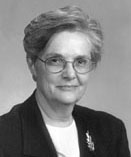 Leppert has been devoted to the prevention of the birth of preterm and low birth weight babies and to the health of women to enable them to be healthy mothers and grandmothers. At the National Institute of Child Health and Human Development, National Institutes of Health, Leppert oversees an extramural branch with a portfolio of $100 million in grants and cooperative agreements. She is the research coordinator of the Reproductive Medicine Network, project officer of the Specialized Cooperative Centers in Reproductive Research, and consultant to the gynecologists of the NICHD Intramural Program. She serves in leadership positions with several organizations that further the c
auses of medicine and health.
Meeker has consistently been recognized in various Wall Street analyst polls for her Internet and software work. Among the polls, she has been ranked number one by Institutional Investor and six times in the Wall Street Journal. Prior to joining Morgan Stanley in 1991, she served as a technology research analyst at Cowen and at Salomon Brothers. Meeker's research coverage includes companies such as Amazon.com, America Online, eBay, homestore. com, Microsoft, priceline.com and Yahoo!. She is the author of a book, The Internet Advertising Report; co-author of a book, The Internet Report; author of The Technology IPO Yearbook; and co-author of The Internet Retailing Report and The B2B Internet Report.
Back