Olympic Diving Champion Greg Louganis at DePauw for April 10 Events
April 4, 2000
April 4, 2000, Greencastle, Ind. - Six-time Olympic gold medalist and world champion diver Greg Louganis will speak at DePauw University next Monday, April 10, at 8 p.m. in the Performing Arts Center, Kresge Auditorium. He will talk about AIDS education issues, his diving career and obstacles he has overcome in his life. Louganis will also be available earlier for a question-and-answer session at 5 p.m. in the Center for Contemporary Media, Watson Forum. Both events are free and open to the public.
Louganis began diving competitively at the age of 10, and by age 16 was a silver medal winner in the 1976 Summer Olympics. In 1984 he became the first man in 56 years to win two Olympic gold medals in diving by winning both the springboard and platform events. He then won both events in the World Championships in 1986.
In the 1988 Summer Olympics, competing against divers half his age, Louganis became the first man to win double gold medals for diving in two consecutive Olympics.
In addition to his Olympic accomplishments, Louganis is a six-time world champion and has won a record 47 national championship titles. He was awarded the Sullivan Award in 1985 as the nation's most outstanding amateur athlete. At the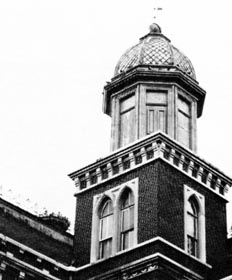 1988 Olympic Games, he was awarded the Maxwell House/United States Olympic Committee Spirit Award as the Olympic athlete who had best exhibited the ideals of the Olympic spirit, demonstrating extraordinary courage and contributing significantly to the sport.
Louganis makes numerous speaking appearances and is pursuing an acting career. In addition, he does book tours. His autobiography, Breaking the Surface, topped the New York Times bestsellers list and was one of the most popular books ever written by an athlete. The book recounts Louganis' struggles through childhood and coming out, his success as an athlete, and his fear and ultimate courage in dealing with HIV. The autobiography was later made into a made-for-television movie in 1996.
His visit at DePauw is sponsored by the Grover L. Hartman Center for Civic Education and Leadership, Academic Affairs and Student Services.
Back