Legacy of Trailblazing Former DePauw Prof. Belle Mansfield -- America's First Female Attorney -- Remembered
April 2, 2005
April 2, 2005, Greencastle, Ind. - Arabella "Belle" Babb Mansfield (1846-1911), "the nation's first female lawyer and a leader in the women's suffrage movement," went on to teach "at DePauw University in Indiana, where she served as dean of both the Schools of Music and Art until she passed away in 1911," notes an item in the March-April edition of Iowan magazine. The profile notes that Mansfield also taught at Iowa Wesleyan University and in 1980 was inducted into the Iowa Women's Hall of Fame."
An entry in the World Book points out, "In 1879, the Mansfields moved to Indiana Asbury University, now DePauw University. There, Arabella became dean of the school of art in 1893 and dean of the school of music in 1894. She held both positions until her death."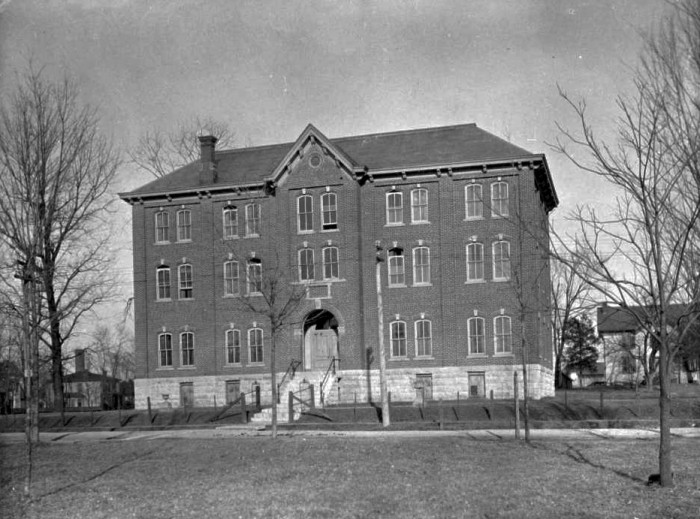 Access information on Professor Mansfield published in DePauw: A Pictorial History in the book's online edition here.
DePauw's Women's Hall (pictured at right), which was built in 1885, was renamed in Mansfield's honor in 1918; it was destroyed by fire in 1933.
In 2003, one of the new duplexes on the DePauw campus was named to honor Belle Mansfield's legacy and contributions to the University.
Read more in this previous story.
Back