Jane Schlansker '63 Brings DisneyWar Author James B. Stewart '73 to Texas for "Packed" Talk
April 4, 2005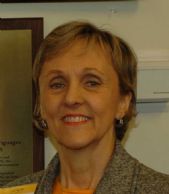 April 4, 2005, Greencastle, Ind. - "Jane [Turk] Schlansker, president and CEO of InterStar Public Relations, had been trying to get fellow DePauw University alum and Pulitzer Prize-winning author James B. Stewart (Heart of A Soldier; Den of Thieves) to Cowtown for years, but it never happened. Busy schedules. Packed calendars," begins an article in today's Star-Telegram of Dallas/Fort Worth. "Then last week, Jane and InterStar teamed with the Society of Professional Journalists to host a luncheon with Jim talking about his latest tome DisneyWar, the story of the Disney company. Of course, Disney is one of the nation's most recognized brands, but in the packed Fort Worth Club ballroom, Disney had an even higher curiosity quotient," writes Mary Rogers.
The column, headlined "DisneyWar author packs the house," notes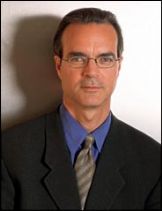 that the event, which was sponsored by the DePauw Alumni Association, drew a number of Texas business leaders, "including Pier 1 boss Marvin Girouard, Worthington hotel manager Bob Jameson, Renfro Foods execs Bill Renfro and Doug Renfro, Kitty Hawk Aircargo leaders Bob Zoller and Kim Wiemuth, Judith Carrier of Tarrant County College, Fort Worth Museum of Science and History boss Van Romans and Bass Hall honcho Paul Beard, to name only a few. Everyone wanted to know more about this icon of American enterprise -- and its Fort Worth ties. James didn't disappoint, either ... This book, which examines Michael Eisner's rise and fall at Disney and lifts the curtain on the secretive world of boardroom intrigue, has already created a swirl of controversy and excitement, and luncheon patrons lined up to buy their own copies."
Jane Schlansker is a 1963 DePauw graduate; James B. Stewart is a member of the Class of 1973 and is chair of DePauw's Board of Trustees. Read the article at the Star-Telegram's Web site.
Stewart recently appeared on MSNBC's Hardball to discuss DisneyWar. Learn more, and access video clips, in this story. Read more about the new bestseller here and here.
Back