Three DePauw Alumni Among This Year's Honorary Degree Recipients
April 8, 2005
Also: More on DePauw's 166th Annual Commencement; Order Your 2005 Commencement DVD; Visit Commencement Web Site
April 8, 2005, Greencastle, Ind. - DePauw University will honor five distinguished individuals -- three of them DePauw alumni -- with honorary degrees at the 166th annual Commencement, Sunday, May 22, 2005, at 1 p.m. on East College lawn (weather permitting).
The recipients will be:
Timothy C. Collins '78 - Doctor of Humane Letters. "A rising star of the global private equity world" is how the Financial Times of London recently described Timothy C. Collins, senior managing director and chief executive officer of Ripplewood Holdings LLC. Collins "made his name by co-leading a pioneering purchase, restructuring and float of Japan's state-owned and bankrupt Long-Term Credit Bank, turning it round and

renaming it Shinsei [in] one of the most profitable private equity deals ever," the European article stated. Collins, a 1978 graduate of DePauw, also serves as a director and CEO of RHJ International, a publicly-listed diversified holding company headquartered in Brussels. In addition, he serves on the RHJ Board and is a director of Shinsei Bank, WRC Media Inc., Asbury Automotive Group Inc., Japan Telecom, Nutrition Technologies L.L.C and Phoenix Resorts K.K. He has been featured on the cover of Business Week's international edition and was named to SmartMoney magazine's "Power 30." Tim Collins serves his community as a member of the boards of Yale Divinity School, Yale School of Organization and Management, American Friends of the British Museum, and as a Trustee of the Carnegie Hall Society. He is also a member of Council on Foreign Relations and the Trilateral Commission.
Judith A. Edstrom '70 - Doctor of Humane Letters. While serving in leadership roles within the World Bank and UNICEF over a quarter century, Judith Edstrom is a powerful and articulate advocate for social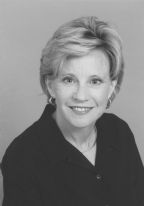 development and poverty reduction in developing countries. Edstrom served in a variety of roles with the World Bank from 1984-2004, including sector manager of the social development department, where she led a cross-Bank initiative to develop an analytical approach to human rights. As chief of mission in South Africa, she brought about what South African officials described as a "sea change" in that country's relationship with the Bank, resulting in the government's first request to borrow from the bank for human and social development grants. From 1979 to 1984, Edstrom served UNICEF as regional adviser and chief of the Francophone Section in the agency's regional office in East Africa. She began her career at the World Bank as an education economist. Judith Edstrom earned a B.A. in European Politics & Economics from DePauw in 1970; was valedictorian of her 1972 class at Columbia University's School of International Affairs (M.I.A.); and in 1999 completed Harvard University's World Bank Executive Development Program.
Charles A. Leis '52 - Doctor of Business Administration. The chief executive officer of A.F. Leis Co., Inc., Charles Leis has defined the "uncommon success" of DePauw alumni,
in his professional life and in service to his alma mater and community. After graduating from DePauw in 1952 with a degree in economics, Chuck Leis began work at General Electric in Schenectady, N.Y., but before the year was over he was drafted and served in the U.S. Army. Upon his discharge in 1954, Leis joined A.F. Leis, a contract manufacturer of medical equipment. He left the company in 1957, only to return four years later. Since that time, the company's annual sales have grown from $85,000 to $27 million, and A.F. Leis is known as a world class and worldwide provider of implants and instrumentation to the orthopedic and spinal community. Leis has served DePauw as a member of the Alumni Board of Directors and the Board of Visitors. In 2003, he and his wife Marilyn ('52) made a gift to DePauw name a residence hall in the new Rector Village, Leis Hall. Chuck Leis has also served on various boards within his church and offers his expertise to the Kettering (Ohio) Education Foundation, which is working to improve the local school district.
Raymond Leppard - Doctor of Music. An exceptional and versatile musician, Raymond Leppard is one of the most respected international conductors of his time. In four decades on the podium he has conducted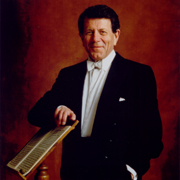 nearly all of the world's leading orchestras, made over 150 recordings, written two books, created legendary realizations of Cavalli and Monteverdi and composed several film scores. Maestro Leppard's lengthy resume includes a fourteen-year tenure as music director of the Indianapolis Symphony Orchestra (he now serves as conductor laureate of ISO) and a long association with the English Chamber Orchestra. A prolific recording artist, Leppard has earned such international prizes as the Deutsche Schallplattenpreis, a Grammy Award, a Grand Pro/Am Music Prix du Disque and the Edison Prize. He has also written two books and has composed a number of film scores including the music for Lord of the Flies, Laughter in the Dark and Hotel New Hampshire. The Queen of England has honored Raymond Leppard with the title Commander of the British Empire (CBE). For his services to Italian music, the Republic of Italy has conferred upon him the title of Commendatore della Republica Italiana. Born in London, Raymond Leppard was educated at Trinity College, Cambridge.
Eric Schlosser - Doctor of Public Service. A graduate of Princeton University, Eric Schlosser has been a correspondent for the Atlantic Monthly since 1996. His first book, Fast Food Nation, spent more than a year on the New York Times bestseller list. His second book, Reefer Madness: Sex, Drugs and Cheap Labor in the American Black Market, was roundly praised. Heralded as "society's quiet crusader," Schlosser, who is this year's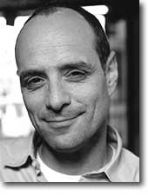 commencement speaker, challenges people to think about such critical and often overlooked issues as food safety, workers' rights, the war on drugs, marketing to children and the epidemic of obesity. The San Francisco Chronicle's David Kipen calls Schlosser "a prodigiously gifted reporter with an unerring nose for the big story hiding in plain sight and for the examples that illustrate it best."
A regular guest on network television news programs, Schlosser is featured on the recent DVD release of Supersize Me and is currently at work on a book about the American prison system. "A lot of what I write about is what people on some level don't want to hear about," he says. "But it's also what people need to know." He delivered The Timothy and Sharon Ubben Lecture at DePauw on November 11, 2003.
A DVD of commencement will again be produced this year as a permanent keepsake for graduates and their families. For information on pre-ordering the disc, click here.
Back