DePauw's ITAP Attains 100% Placement Rate As It Begins Fifth Year
August 24, 2005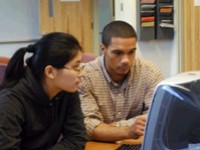 August 24, 2005, Greencastle, Ind. - "So far, we've had a 100% placement record within six months after graduation," Dennis Trinkle says of the students who have completed DePauw University's Information Technology Associates Program (ITAP). Trinkle is associate vice president for academic affairs, chief information officer and Tenzer University Professor in Instructional Technology at DePauw. DePauw's first group of Information Technology Associates graduated in May. "Every student has either been accepted into the graduate school they wanted to, received the job they had been seeking, or deliberately taken a year off because they decided to," adds Trinkle, who coordinates the program.
ITAP is one of DePauw's 361° Initiatives, which marries digital fluency with the classic critical thinking, writing, and speaking strengths of a liberal arts education and ensures that DePauw graduates are well-equipped for living and working in the digital age. 361° was launched in 2001 with a $20 million Lilly Endowment grant. The program earned DePauw the EDUCAUSE
Award for Systemic Progress in Teaching and Learning -- the first liberal arts college to be so honored -- and the New Media Consortium (NMC) named DePauw a New Media Center for being "exceptional, innovative and visionary" and "an organization deeply committed to expanding the boundaries of teaching, learning, and creative expression."

[Download Audio: "Feedback" - 71kb] "We're hearing from employers and from graduate institutions that students are leaving [ITAP] with the equivalent of five years' work experience," Dr. Trinkle, a 1991 graduate of DePauw, notes. "Because of all the internships they have on campus, they leave at about the same level as someone who's been at their organization five years."
The professor adds that ITAP is attracting students to DePauw who, in the past,
assumed they'd be better situated on a large campus or one with a focus on technology.

[Download Audio: "Expanding DePauw's Reach" - 185kb] "They see that you can [have a rich experience] at a residential, liberal arts college like DePauw," Trinkle says. "I think we're getting more technology and science students than we used to. We've always had one of the best computer science programs in the country. I think ITAP is helping, in at least some ways, in attracting students." Trinkle says over the past few years, he's worked with"students who were considering M.I.T., Virginia Tech [and] Rose-Hulman who came to DePauw, where before they probably wouldn't even have looked at DePauw."
One of DePauw's Programs of Distinction, ITAP helps approximately 160 students develop advanced skills in a wide range of information technologies. ITAP students have rich opportunities for learning and mastery in areas such as digital video production and Web design, information
analysis with spreadsheets and databases, or desktop and network hardware. Students selected for the program spend an average of eight-to-10 hours per week in internship and training activities. During their first year, as Apprentices, ITAP students participate in four six-week rotations with leading campus IT groups, such as Information Services and the Web Team. In year two, they participate as Associates in semester- or year-long on-campus internships, working closely with faculty members and IT professionals. In their third year, ITAP students may serve a semester-long, IT-related, off-campus internship; while on campus they work on more advanced projects. ITAP seniors work on the most important and sophisticated technology projects on campus and serve as trainers and leaders for the program.
"With the skills ITAP drew out of me and the successes these skills enabled me to experience during my internships, I have been able to secure my dream job for after graduation," says Jon Bailor, a 2005 DePauw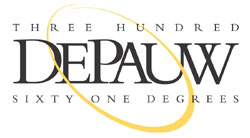 graduate who is now a program manager for the Microsoft Office LiveMeeting team in Redmond, Washington. "In discussing with my mentors and recruiters at Microsoft as to what differentiated me from the thousands of Ivy League college applicants they see yearly, they explicitly cited the self-starting work ethic, leadership skills that do not require formal authority, and holistic critical thinking abilities that ITAP enabled me to develop."
Another May ITAP graduate, Nicole Halper, is now an editor and producer at Innovative, Inc. in Indianapolis, a video production company with which she interned through ITAP. "As a result of my internship, I was offered a job at Innovative upon graduation. During my interview, ITAP was the topic that everyone wanted to talk about," Halper states. "ITAP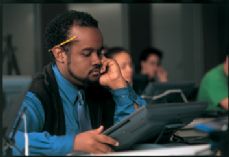 is unique from other programs because it doesn't just focus on making the members of the program technological experts, but instead expect much more. On top of technical excellence, I was also expected to graduate with what I call a 'complete skill set.' By this, I mean that I can not only shoot and edit, but I can also write, give presentations, pitch ideas, troubleshoot, and adapt of any environment I am put in. ITAP prepared me for life after college on every level that I needed to be prepared. Technology is truly pervasive -- ITAP embraces that fact, and that is why its graduates are so equipped for any challenge that lies ahead."
Learn more about the Information Technology Associates Program by clicking here.
Back