Harriet Miers Nomination is Latest Example of Bush Administration's "Mediocrity and Cronyism," Prof. Ted Rueter Declares
October 21, 2005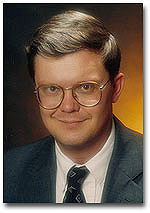 October 21, 2005, Greencastle, Ind. - "[The] nomination of Harriet Miers to the Supreme Court represents a growing pattern of mediocrity and cronyism" in the Bush administration, writes Ted Rueter, assistant professor of political science at DePauw University. In an op-ed published in today's edition of Indiana's Bloomington Herald-Times, Rueter declares, "Harriet Miers is little more than a pleasant, capable lawyer who happens to be pals with the president. She is not Supreme Court material."
Dr. Rueter calls Miers "thoroughly unqualified" for service on the nation's highest court. "She has never been a judge, at any level. She has next to no courtroom experience. Her law practice focused on divorces and bankruptcies. Her only writings are vapid columns for the Texas bar association newsletter. She has little experience with Constitutional issues. Her experience as an elected official is limited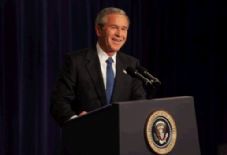 to a single term on the Dallas city council. She has been White House counsel for a mere eight months. She has been silent on the great legal and political issues of the day."
The professor, whose books include 449 Stupid Things Democrats Have Said and 449 Stupid Things Republicans Have Said, says President Bush has a history of appointing "hacks and cronies in key administration positions." He lists several individuals, including former FEMA Director Michael Brown ("The ousted, inept Brown had zero prior experience in disaster management"), Andrew Maner ("The new chief financial officer of the Department of Homeland Security oversees an annual budget of $35 billion. His previous governmental experience? He was a press aide in the first Bush White House."), and Julie Myers ("She is President Bush's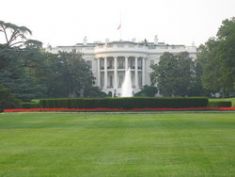 nominee to head the Immigration and Customs Enforcement Agency. A 36 year-old lawyer, she has zero experience in immigration law or law enforcement... Her uncle is Richard Myers, the outgoing chairman of the Joint Chiefs of Staff. She recently married the chief of staff to the Secretary of Homeland Security.")
In summation, Rueter declares, "President Bush seems to be making a habit of picking unqualified individuals for important positions. Of course, what do you expect from a C student?"
Read the complete essay at College News.org.
Learn about Ted Rueter's other recent columns here, here, here,here, and here.
Back