Judge George H. Aldrich '54 of the Iran-United States Claims Tribunal Speaks Wednesday
October 25, 2005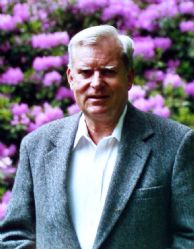 October 25, 2005, Greencastle, Ind. - The Honorable George H. Aldrich of the Iran-United States Claims Tribunal in The Hague, Netherlands, a 1954 graduate of DePauw University, will return to his alma mater for two appearances tomorrow, October 26. At 4 p.m., Judge Aldrich will meet with DePauw students who are interested in pursuing careers in law. At 8 p.m. he will present a public lecture, "From Vietnam to Iran: Reflections on a Career in International Law." Both events will take place in Watson Forum of the Pulliam Center for Contemporary Media.
George Aldrich's distinguished career has included worki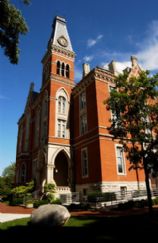 ng with Secretary of State Henry Kissinger in negotiating the peace agreement with North Vietnam, drafting protocols to the Geneva Convention on the Laws of War in 1974, and serving as a U.S. representative at the United Nations' Law of the Sea Conference from 1977 to 1981.
The Iran-United States Claims Tribunal came into existence as one of the measures taken to resolve the crisis in relations between the Islamic Republic of Iran and the United States of America arising out of the detention of 52 United States nationals at the United States Embassy in Tehran which commenced in November 1979, and the subsequent freeze of Iranian assets by the United States of America. Visit the Tribunal's Web site by clicking here.
Back