Zachary Pancoast '97 Elected Partner at Moser and Marsalek
January 2, 2007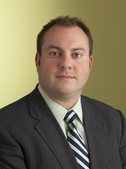 January 2, 2007, Greencastle, Ind. - Zachary R. Pancoast, a 1997 graduate of DePauw University, has been elected a partner/principal at the St. Louis law firm, Moser and Marsalek, P.C. An attorney with the firm since 2001, Pancoast "devotes his practice to medical and health care liability defense," reports Illinois' Shelbyville Daily Union. "Pancoast and the medical & health care liability group have defended hospitals, physicians, nurses, nursing homes, and other healthcare institutions throughout Missouri and Illinois. Mr. Pancoast and the group also specialize in the defense of medical products and devices."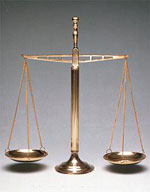 The news item notes that Pancoast serves on the board of directors for the St. Louis Chapter of the Cystic Fibrosis Foundation and "holds a bachelor's degree from DePauw University, Greencastle, Indiana. He received a Juris Doctoris and International Law Certificate from Saint Louis University School of Law in 2000."
Read the complete text at the newspaper's Web site.
Back