Vernon Jordan '57 Subject of Newsweek's 'Leadership Q&A' Feature
February 13, 2007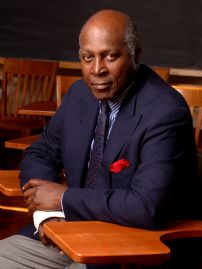 February 13, 2007, Greencastle, Ind. - "I've always believed, and my mother taught me, that hard work is rewarded," Vernon E. Jordan Jr. tells Newsweek. Jordan -- presidential adviser, civil rights legend and 1957 graduate of DePauw University -- is the focus of the "Leadership Q&A" feature. "I think most people are hired based on their productivity, not their charisma," he tells the magazine. "I've been accused of having charisma, but when I was a young lawyer, there was no room for charisma. [My boss] wanted the brief. He wanted the title searched. So initially whatever I had going for me wasn't charisma -- it was productivity."
In the piece, which appears in the February 19 issue, Jordan is asked what it takes to be a confidant to presidents. "The first is absolute confidentiality," says the man who advised Presidents Clinton and Carter and served (along with Lee Hamilton '52 on the Iraq Study Group). "The second is, if you give the president or CEO advice -- you say go north, and they decide to go south -- you have to respect that decision. And third, if going south turned out to be a mistake, never say, 'I told you so.'"
Jordan, an advisory member of DePauw's Board of Trustees and the former president of the National Urban League, is senior managing director at the investment bank Lazard Fréres. He is asked by Newsweek Editor-in-Chief Richard M. Smith why some politicians and corporate leaders fall short of expectations.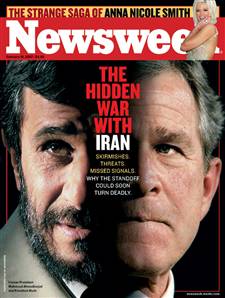 "I think some people fail because they have tin ears -- they don't listen," he says. "Other people fail because they don't have competent people around them. Other people fail because while they may have some notion about where they're going they don't have much appreciation of how to get there. Abraham Lincoln had a very interesting notion about leadership. It's fascinating that in 1860 he hired his presidential rival, Salmon Chase, and another guy from Ohio he beat for the Republican nomination, into his cabinet... It's a huge mistake, oftentimes, to punish an opponent. I think that's probably truer in corporate America than in political America."
Read more, and access a series of video clips from the interview, at the magazine's Web site.
On January 24, Vernon Jordan's portrait was unveiled at the National Portrait Gallery in Washington, D.C. Details can be found in this previous story.
Back