Branding Expert Al Ries '50 Cited in Business Week
October 17, 2007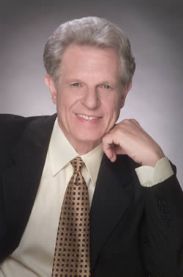 October 17, 2007, Greencastle, Ind. - "Much has been written about positioning since Jack Trout and Al Ries wrote a book on the topic more than two decades ago (Positioning: The Battle for Your Mind)," notes Business Week. Ries is chairman of Ries & Ries, an Atlanta-based marketing strategy firm, and a 1950 graduate of DePauw University.
The story in which Ries is cited -- headlined "Building a Better Brand" -- states, "The trick for any long-term branding effort is to focus first ... on the benefits they communicate. For Coca-Cola, the primary rational benefit is refreshment. For Michelin, it's safety. Master marketers take great pains to understand the context of the consumer purchasing decision, and then build their core competencies and market positioning around it."
Read the article at the magazine's Web site.
A mathematics major at DePauw, Al Ries was named by PR Week magazine as one of the 100 most influential public relations people of the 20th century. He received an Alumni Citation from his alma mater in 1989. Learn more about Ries in this previous story.
Back