Mazzio's CEO Greg Lippert '77 Reflects on DePauw Days in Oklahoma Newspaper
March 4, 2008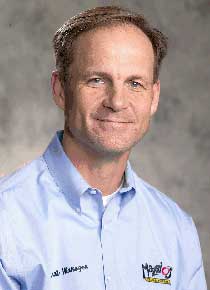 March 4, 2008, Greencastle, Ind. - "Change is important to success," Gregory R. Lippert, president and CEO of Mazzio's Corporation and 1977 graduate of DePauw University, tells the Oklahoman. In the restaurant industry, he says, "what have really changed are the demographics."
Lippert is a "one-time corporate marketing pro (who) has overseen a number of transformations at the company that started as a pizza parlor near the University of Tulsa," writes Debbie Blossom. Mazzio's Corporation operates 171 Mazzio's Italian Eateries. Lippert came to his current post from Fazoli's, where he was chief operating officer. He's also worked for Procter and Gamble and Philip Morris, where he was brand manager for Seven Up.
"I started with photography in high school, and realized in college I could sell the pictures I took and make money taking pictures at fraternity and sorority parties and then selling them," Greg Lippert says in response to a question about his DePauw experience and how it shaped his career. "I spent several summers working with programs in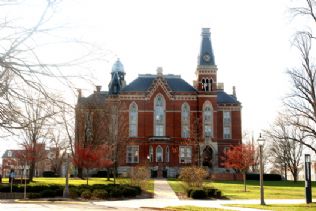 northern Minnesota and Canada teaching kids to canoe and live in the wilderness. I thought about being a television reporter, and one of my most exciting things I ever did during college was an internship one January with NBC. I shadowed news correspondent Erick Burns when he covered the murder trial of former Olympic skier Spider Sabich in Vail, Colo. I also traveled across the state for a comprehensive study of Indiana's prison system. I used my college life to explore and better understand what was out there for me after I graduated."
Lippert, who was a communication major, also states: "I played soccer at DePauw, and I have more than 20 years as a licensed United States Soccer Federation coach and referee. My biggest thrill, besides my family and leading Mazzio's Corp., is getting update letters and e-mails from past players and parents I coached during the years and seeing them become responsible, successful adults."
Speaking of the highly competitive pizza restaurant business, Lippert says, "Product innovation is the key. Creating and introducing new and exciting products to keep our customer base happy and have additional reasons to use Mazzio's has always been an important part of our marketing strategy. We introduced the one-number delivery system in 1984, added online ordering about six years ago and we are investigating text messaging interface as another way to make it easier for our customers to do business with us."
Access the complete article at the Oklahoman's Web site.
Back